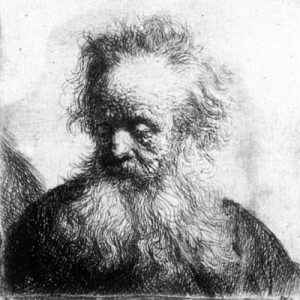 I wrote about our attorney general who is going to enforce the "century-old-laws" against one group of people and not another. The one she is going to enforce it against has resulted in indictments against 33 people. Their names and photographs are here.
They are to be arraigned in Suffolk Superior Court on various gaming charges on November 30. Their crime is taking bets from people who want to make wagers on sporting events. Yes, that is what DraftKings also does. But our attorney general does not want to prosecute them, in part because guys like Patriot's owner Bob Kraft has an investment in it. She is more interested in prosecuting the rag-tag bunch who have no big money behind them.
Scanning the list of names my heart was warmed when I saw that Domenic Baldassari, Jr. and Domenic Baldassari III were among the defendants. There is nothing like keeping the business in the family name. Those who recall the Whitey Bulger trial may remember one old time bookie told how he got in the business because his father was involved and how he passed it on to his daughter.
In my career I prosecuted hundreds of bookies. A few I sent to prison but almost all the others were fined in the thousands and released to go back to their profession. I asked to have fines imposed on them because they were not violent guy, committed no other crimes than booking, and were servicing other consenting adults. I felt I was imposing a tax on them. Many of them asked for probation rather than fines. That I refused to do. I figured by fining them I was hurting the people who were running these operations, like Whitey Bulger and Stevie Flemmi. At the time I had no evidence they were the ones who were behind the guys I routinely indicted.
I would learn that they were during Whitey's trial. I would also learn that Whitey and Stevie were responsible for paying the lawyers and the fines of the guys who were paying them royalties. So in my little way without knowing it I was taking away some of their money.
The one good thing about these illegal bookies was they knew their customers, dealt in cash, and didn't allow kids to bet with them. DraftKings on the other hand has no idea who it is taking money from, solicits from everyone including kids, and lets them charge their bets on credit cards. The latter is more insidious than the former but it is the one that is legal.
Reading the name Baldassari made me remember the case of Louis Baldassini, similar name but probably not related,  who was also involved in illegal gaming from Quincy as are the Baldassaris. Here  is a report from the Supreme Judicial Court (SJC) on the appeal that I lost. Louis was also a bookie. The case was argued and decided 45 years ago in 1970.
Reading the case again reminds me of some of the things I faced in the small law firm where I was the one associate. A motion to suppress had been filed and argued in the district court before I joined the firm. There were no real grounds set out for suppression and the judge rightly denied the motion.
One sunny morning the partner in the firm dropped the case on my desk and said "handle the appeal." I studied it and explained to him we had no grounds for it. He had already begun the process and had been paid for so he insisted I do it. He was not about to return the money he received  for it which represented about one-fifth of my yearly salary.
I studied the case and came up with a reasonable argument to challenge the arrest. It had nothing to do with what the partner had previously set out. But I was not going to stand in front of five SJC justices and make a total fool of myself. Justice Quirico expressed his puzzlement noting: "The defendant has given no explanation in his brief or oral argument for the difference between the ground for the motion to suppress . . . and this other ground now urged before the court."
How could I tell him I needed the job, I was given a case that had no merit, and I had to present a reasonable argument to the Court to keep the job and to save myself total embarrassment?
I lost the case but I should have won. I argued that an arrest warrant should not have issued without a showing of probable cause and that showing should have been in writing so it could be examined later. Justice Quirico noted my suggestion "would place an impossible burden upon law enforcement officers and those responsible for the administration of our criminal laws." He added: "we decline to contribute to the further proliferation of opportunities for pretrial excursions and diversions from the merits of the criminal charges."
Those were the days when the convenience of the police and courts took precedent over the rights of the citizens.  Come to think of it, they still do.