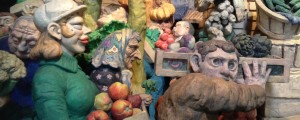 I had something in mind to write about today on religion but have been unable to put it together to my satisfaction. So I'll post quickly about what else in on my mind.
I am going to try to devote each day to a different subject. It won't work out that everyday I'll be able to do it but I'm going to at least give it a go. As I see it now the lineup will be:
Religious Sunday – as you can see I'm not off to a good start
Politics Monday – usually that will involve another example of Trump's quest to emulate Putin and become president for life.
Justice System Tuesday – my thoughts on the law, cases and events relating to the justice system as a whole.
Poetry Wednesday – a poem to think about
Gangster Thursday – probably start off with something on Whitey or Catherine Greig – then write about some of the gangster actions back in fifties through seventies.
Free-For-Fun Friday – that's another way of saying I won't at this time dedicate that day to any specific topic.
Silent Saturday – a day of rest.
I'll see how it works out.
Then there's this
Today is the birthday of someone close and I just want to wish him a HAPPY BIRTHDAY.  As for the card, it will be a little late  and probably a little light – taking care of my grandson which is a total joy occupies much of my time so I tend not to do the things I should be doing.