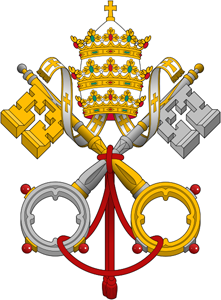 The nomination of Amy Barrett to the a position on the Supreme Court is Trump keeping to his word he would appoint judges who would overrule the case of Roe v Wade which allows abortion in the United States under certain circumstances. Her past writings and her association with pro-life groups shows her total willingness to do just that. Her disclaimers otherwise are deceptions for she would not be sitting there except for that fact.
She will join other justices as Alito, Thomas, Gorsuch, and Kavanaugh who will be anxious to do the same. So we can expect Roe to be overturned within a year, two at the most. What then? What will overturning it accomplish?
One thing for sure it will not end the controversy over abortion nor will it end abortions in America. We will then have a hodgepodge of states where abortions are allowed, others with varying restrictions on it, and some where it is forbidden. How does that accomplish anything other than inconvenience women seeking to have an abortion. The numbers may be decrease somewhat but experience teaches us there are bad effects from banning things.
Look at Prohibition. When liquor was outlawed the demand for it increased. Will the same thing happen with abortions? The most sinister effect of banning the sale of liquor was that it could not be enforced. It was taken over by gangster bootleggers who thrived on providing the illegal substance to the public, became well funded doing it, and took over other legitimate businesses.
Where will the woman who wants an abortion turn to?  Most will go to adjoining states where it is legal; there will be groups providing trips to Canada where it is legal; or to Mexico where it is legal in the first trimester. Some will go to local back alley providers set up by the gangsters or to their Mexico outlaw clinics where abortions after the first trimester will be performed
I have noted that the Catholic Church seems to have boxed itself into a corner with its pro-life stance that really boils down to being anti-abortion. We have seen the Catholic attorney general Barr bring back the death penalty which the Catholic Church is against but there are no outcries by the bishops against him. Are they being hypocritical when they keep silent there?
I have also pointed out that there was no great outcry by bishops when Trump separated families (who by the way were mostly Catholics from Central America) – mothers from their children. Is that because once a child is born they lack concern for him or her? Or is it easy to be against abortion because it does not cost anything?
A guy can sit at home and condemn women who have abortions, feel good about it, and still not have invested one penny in the effort. With regard to immigrants coming here the same guy is going to be concerned that it may cost him some money so he won't lift a finger to protect them. Nor will he want to expend any of his money on bettering the services to poor families trying better the lives or their kids.
I think abortion is wrong. There are some who think it is not wrong. Most of the world believes it is right especially in the first trimester. China with over a billion people required it.
The Catholic Church if one knows its history has been back and forth on the issue. "Pope Gregory XIV . . . [declared] abortion to only be homicide if it took place after ensoulment, which he determined took place 166 days into a pregnancy, or well over halfway through the second trimester."  That was its position from 1591 to 1869 when it was changed again. It has gone back and forth over abortion with the major issue being against it after the soul enters the fetus, "ensoulment," occurred.
The author who wrote the above article concluded: "Saying that being pro-choice is incompatible with being Catholic reflects a very narrow understanding Catholic history and theology. Catholicism is complex, and so are Catholics. A vast majority of Catholics practice behaviors denounced by the Catholic hierarchy, such as using birth control, having oral sex, and supporting abortion, while still practicing Catholicism faithfully. Maybe it's time for them to include prayers to St. Brigid and St. Antonius while they do so."