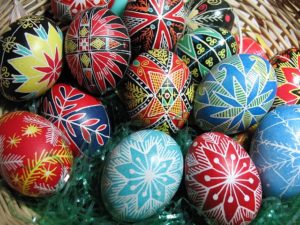 Last Sunday I set out my future schedule whereby I would discuss a certain topic on a different day of the week. Sunday is to be about religion, Monday about politics, etc. I changed Friday from being Free for All Friday to Free For Fun Friday – not that it changes anything it is just I like the use of four "Fs".
I just want to remind you that the schedule so thoughtfully put together, as Trump would say, "no one in the world could have put together such a beautiful schedule", I must interrupt it because of the need to examine what kind of prosecutor John Durham has been. I do that Monday through Friday in the upcoming two weeks.
My sermon today is about hate. Sometimes it seems to ooze out of folk especially those who follow Trump. The followers of Jesus were taught not to hate but to love. Love God with your whole being and love your neighbors as your self. That was the simple message that resonated throughout His teachings.
Has Trump ever done anything other than to stoke up hate? What do we see in America today? A more divided nation than we have ever seen in the past. People who profess to follow Christ overflowing with hate. Those people suggesting God sent Trump to America leaving us to question who sent Obama. Now they are wondering why God sent Covid-19 to destroy America.
Where does all the hatred stem from. Trump is the prime cause with his evil tweets constantly attacking people and turning them against each other. He tweeted: "I am happy to inform all of the people living their Suburban Lifestyle Dream that you will no longer be bothered or financially hurt by having low income housing built in your neighborhood…"  What was it that Jesus said about neighbors? Should not we try to help others?
Trump also recently tweeted a warning to "Suburban Housewives of America" saying that "Biden will destroy your neighborhood and your American dream."  Is it the American dream too live in lily white neighborhoods while making the poor live in city ghettos. Mark 10:21 "And Jesus, looking at him, loved him, and said to him, "You lack one thing: go, sell all that you have and give to the poor, and you will have treasure in heaven; and come, follow me." 
Is there anything more hateful than setting one part of the people against the other? Yet some  people thrill in Trump's rhetoric of hate. 1 John 3:17: "But if anyone has the world's goods and sees his brother in need, yet closes his heart against him, how does God's love abide in him?" 
Jesus talked a lot about the poor; so does the Old Testament. Proverbs 14:21 "Whoever despises his neighbor is a sinner, but blessed is he who is generous to the poor." 
Trump followers love Trump because he is against abortion. Yet no where in the Bible is there a word about abortion. If it were so important would it not have been mentioned?
Yet people condemn those who have abortions or provide that service. Matthew 7: 1-5 "Judge not, that you be not judged. For with the judgment you pronounce you will be judged, and with the measure you use it will be measured to you. Why do you see the speck that is in your brother's eye, but do not notice the log that is in your own eye? Or how can you say to your brother, 'Let me take the speck out of your eye,' when there is the log in your own eye? You hypocrite, first take the log out of your own eye, and then you will see clearly to take the speck out of your brother's eye."
Amen.
On another subject, Portland, Trump said: "'If the Mayor and  Governor do not stop the Crime and Violence from the Anarchists and Agitators immediately, the Federal Government will go in and do the job that local law enforcement was supposed to do!' Does anyone find it ironic that when the mayors and governors failed to properly respond to Covid-19, and it continues to this day, Trump did not feel the need to say "the Federal Government will go in and do the job that" the local government was supposed to do.