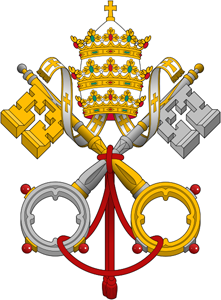 It was a while ago when I was in conversation with a guy I was friendly with over lunch. I really forget who it was sometimes thinking it was another guy but that other guy would not have been in the country where I remember the conversation took place. I do recall he was a member of an Evangelical group when we got talking about religion. The guy said to me that he supposed I was a member of the Bedroom Church. I said no, I was a Catholic. He said didn't I just say that?
That passed without too much notice because we got onto the subject of the consecrated host. He asked about it being the body and blood of Christ. I said that is what it is. The guy then told a tale of how he and some others were able to get a hold of a host and the did an analysis of it and found it did not have any other properties than that of bread. There was no human flesh or blood in it.
I don't remember what my response was but I came away wondering why he was so concerned with what the Catholic Church members believed. I had no thoughts of trying to impugn his or anyone else's beliefs. Although I have to admit before I went to Marine Basic School at Quantico I was of that mind but discussing religion with guys there especially some who had done some studying of their religion I recognized they had as good a reason for believing what they did as I did, if not better. By the time I left Basic School to head to my first assignment as an officer I had left behind all missionary zeal.
What brought all this back to mind was a recent statement by Archbishop José H. Gomez of Los Angeles, the president of the U.S. Conference of Catholic Bishops, who said of Joe Biden a devout Catholic: "our new President has pledged to pursue certain policies that would advance moral evils and threaten human life and dignity, most seriously in the areas of abortion, contraception, marriage, and gender."
No wonder my lunch companion called it the Bedroom Church. The archbishop's concerns related to actions that occur in the privacy of the bedroom in the home rather than outside where the issues of social justice, institutional racism, economics, and war and peace are concerns. The archbishop is concerned about contraception which Pope Pius XI declared was inherently evil and any spouse practicing any act of contraception "violates the law of God and nature" and was "stained by a great and mortal flaw."  What do Catholics think of this: "Just 8 percent said contraception is morally wrong, with 89 percent saying it was either morally acceptable or not a moral issue at all."
That leaves abortion, marriage and gender, the last two relating to gay rights – the marriage between same sex couples and LGBTQ – clearly a bedroom issue. Then the abortion matter which seems to be the one determinate fact for many Catholics on who to cast a ballot for making me think that if Stalin was pro-life he would have had their vote.
The problem with being a Bedroom Church is that when one reads Christ's teachings He did not appear to talk about those matters at all. He preached about what we should do outside the home in relation to our neighbors; how then did the Church decide to hang its hat on what occurs inside the home?