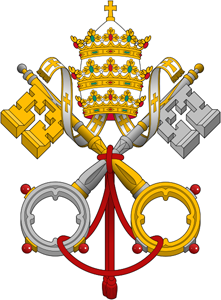 Catholic Church bishops in some places have come out against the use of the Johnson and Johnson vaccine. "The Archdiocese of New Orleans last week released a statement advising Catholics that the Johnson & Johnson vaccine is "morally compromised as it uses the abortion-derived cell line in development and production of the vaccine as well as the testing""
Then it was noted: That sentiment was echoed by the Bismarck, N.D., diocese, which wrote Tuesday of Johnson & Johnson, "there is no justification for any Catholic" to use the vaccine when "two morally acceptable vaccines are available and may be used." Allentown, Pa., Bishop Alfred Schlert wrote in a Wednesday newsletter that Johnson & Johnson's vaccine "should not be accepted by Catholics if other choices are available." 
The Archdiocese of St. Louis on Tuesday encouraged Catholics to seek out the Pfizer or Moderna vaccines and avoid the Johnson & Johnson version if possible. Like the New Orleans archdiocese statement, the St. Louis statement called the Johnson & Johnson vaccine "morally compromised." However, the St. Louis statement stressed that Catholics can get that vaccine "in good conscience if no other alternative is available."
The only problem with this advice is if one wants to be a stickler about things, all three of the available vaccines in the United States have been making use of a morally compromised cell line which has a connection to abortion. Apparently the cell line traces back to the late 20th century and has been used continually  since that time.
It's not that all vaccines created from aborted tissue are banned for Catholics. It is only those where no other alternative is available.  One vaccine has been developed with the help of cell lines derived from aborted fetal cells. It is the rubella vaccine. (German measles). Parents are justified in having their
children vaccinated against rubella, not only to avoid the effects of rubella on their children, but, secondarily and just as importantly, to prevent their children from becoming carriers of rubella. One reason given for this is the cells were taken from "two abortions in the 1960s were replicated in a laboratory to produce two cell lines that can be reproduced again and again, indefinitely."
How then with the Covid-19 vaccine does the Catholic Church separate Pfizer and Moderna from Johnson & Johnson if all if them used the fetal cells which  are derived from abortions?  Johnson and Johnson use the HEK293 cell line in the design, development, and production stages of that vaccine, as well as for confirmatory testing. The former two only used that cell line in the confirmatory testing stage. Thus the difference is not on the use of the cell lines but the extent of use of the cell lines even though without their use there would be no vaccine.
A statement from the Catholic bishops titled, "Moral Consideration regarding the new Covid-19 vaccines" discusses the issue.  In conclusion it notes: "Given the urgency of this crisis, the lack of available alternative vaccines, and the fact that the connection between an abortion that occurred decades ago and receiving a vaccine produced today is remote, inoculation with the new COVID-19 vaccines in these circumstances can be morally justified."
I have a hard time understanding why the bishops stuck their noses into this issue. The cells that were used to create the vaccine came from abortions that occurred decades ago. The people who can benefit from them are living human beings. Being pro-life as the bishops profess to be would seem to demand that they do whatever is necessary to help people who are alive stay alive.
Fortunately I assume most Catholics will accept the vaccine without any consideration how it came about. The bishops actions will cause some true believers to hesitate. So much the pity. I must admit I cannot get out of my head that we are back to the days where we are trying to decide how many angels can dance on the head of a pin.