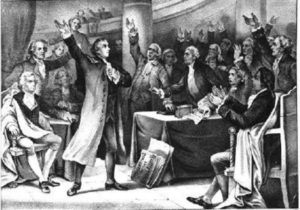 You got to give it to Trump. He hid and still hides his tax returns. Now we know why. I'm just looking at this article on his son-in-law Jared Kushner who is worth hundreds of millions of dollars and pays just about no income tax. Extrapolating from that I assume that's also Trump's gig. It is such a racket but what makes is so abhorrent is that it is all ostensibly legal.
It's all legal? Well sort of. It's legal because these rich people with money have been able to influence the way the tax code is written. Our fine Congressmen in our nation's capital have decided that some people will pay to carry the country while others, mainly the rich, will enjoy its benefits without having to contribute. It ain't gonna change without a revolution so if you're a working stiff on a salary just pony up and shut up. Pretend the deck isn't stacked against you.
I never realized how bad the situation is. I knew of the scam by Congressman Dan Rostenkowski a genius at manipulating the tax code from his perch as chairman of the Ways and Means Committee in the House. He wanted to help a friend avoid taxes. He knew he couldn't put into the code that his friend John Rooster was allowed to pay taxes at a reduced rate. What he would do instead was say that "the owner of any building of seven stories on Michigan Avenue between East 41st and East 42nd Streets" could have the reduced rate. Only one person, John Rooster, fit that description.
I figured that wasn't so bad giving a guy a break here and there but to give the richest of the rich the ability to avoid taxes is for me a bridge too far. I remember a president who said "And so, my fellow Americans: ask not what your country can do for you—ask what you can do for your country."  I was wearing a Marine officer's uniform at the time. His words reflected my thinking. I thought most in America felt that way probably because the people I knew did. How naive I was. Little did I know how much we would have been scoffed at by the Trumps, Kushners and other New York City real estate types like the Hemsleys.
You do recall Leona Hemsley. Yes, like Trump a big New York real estate dealer. She, reflecting the attitude of those people. She notoriously said:  "We don't pay taxes; only the little people pay taxes." 
It is bad enough they don't pay taxes but there are two other really bad aspects to this. These rich avoid the servicing the nation in uniform as well as avoid paying social security taxes. How many of these real estate barons have put on the country's uniform to defend it? The Jared Kushners and Trumps of the world haven't served. I don't suppose many others of their ilk have.
That president who asked us to think of the country first served in the Navy. Other members of his family also served, two died while serving. You got to wonder how did the nation go from that to what we have now? The most greedy people have gained power – the people who really believe the rest of us are little people.
I wonder if this the way things have always been done, the rich make the rules for the rest. They do absolutely nothing for the nation but take. They pocket millions upon millions every month yet they still claim to have no income. That allows them to even avoid paying that nasty social security tax that comes out of our checks each month. To add icing to the cake, they want to cut back on the benefits to those who do pay.
Next April 15 you can think of how it is the "little people" who are doing what you are doing. Think of how you are paying taxes and are not being properly represented. Didn't that happen before?
If I recall correctly the Stamp Act Congress met in 253 years ago today in New York City. Nine Colonies declared the English crown had no right to tax Americans who lacked representation in British Parliament. You know what that lead to. What will the little people do now?