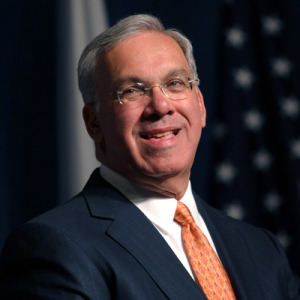 So Mayor Tom Menino has gone on to his reward. An amazing man who was able to hold on to a political job that used to be highly contested for five terms or twenty years. He was active right up until the penultimate hour traveling about as he publicized out his autobiography, "Mayor for a New America."
I never met the man but admired him from afar. I first heard of him when he was thinking of running for a Congressional seat that was opening. The reason I recall that is that the guy I was working for at the time, Bill Delahunt, was also thinking of the same thing. Menino was a city counselor in Boston at the time.
His reign began in 1993. Throughout the many years he operated without any scandal which was a great thing for the city. He presided over its slow growth into what it has become today. It's a shame he did not have more years to enjoy his retirement with his family.
With his passing one must remember the cruelty Howie Carr showered on him. Mayor Menino was not the smoothest speaker and occasionally stumbled when uttering his speeches, which one will do when speaking from the heart, or he'd get involved with one of my bêtes noires the malapropism. I empathized with him because sometimes the words just don't come out as intended.
Howie called him "Mayor Mumbles." Tom Menino was a good and humble man doing his best. It must have been hard for him to be made fun off because he was not the most fluent of speakers. Early in his term whenever he could Howie would play one of the mayor's speech stumbles and have a delightful time mocking him. I always thought that was cruel. Howie delights in kicking people when they are down or in trouble. We've see it with other people as Howie's mocking of Billy Bulger as a corrupt midget commenting on his height.
Mayor Menino was what Howie would call a hack. He was a politician which Howie holds out as the lowest of callings. Mayor Menino showed us the importance of having good people take on those jobs and not be deterred by the name calling of radio hosts.
The Mayor prided himself on believing that no one should be discriminated against. All were welcome based on their merits and not the color of their skin, their heritage or sexual preference. Howie calls people who believe that moonbats.
Mayor Menino was the polar opposite of people like Howie. Howie makes his living preaching hate; Menino did it by preaching fairness and inclusiveness. Howie has constantly denigration people of Latin heritage playing Mexican music and his reading off Latin names from police blotters. The men viewed what it was to be a Bostonian and an America in starkly different ways.
Mayor Menino is a good example for all to follow. He wasn't perfect. He tried to treat all people as he would like to have been treated. Having experience the pains of being discriminated against as a child he carried on determined to do all he could to see that no other child would ever have to suffer as he did.
There are many more who know him better than I and who will be better able to tell his tale. I add my two cents not wanting the moment to pass without a little reflection upon him. May he rest in peace.