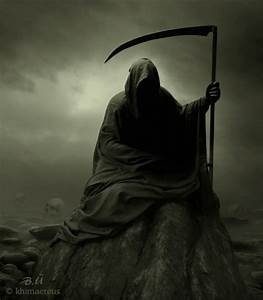 I can see Trump has only a few paths to being elected this fall. All of them are quite nefarious. Here's how I see it:
a: Indict Democrats. Attorney John Durham will issue a report and possibly indictments for the purpose of affecting the election. It is a United States tradition not to do such things shortly before an election. Trump is desperate so tradition be damned. Attorney General Barr has already said the tradition will not be followed. I will examine the actions of Durham on Monday through Friday over the next two weeks in relation to his prosecution of FBI Agent John Connolly.
b: Secure Russian Assistance. Trump's fear of discussing Russian providing arms for the Taliban and its paying of money to have American soldiers killed with Putin is telling. He does not want to alienate him and lose his assistance in the upcoming election. There is no doubt it will come. As one article noted Russia's goal: (Reversing St Francis of Assisi's prayer) "is to bring discord in place of harmony, error instead of truth, and despair where there is hope."  It went on to note: "The hostile takeover of the once-moderate US Republican party by Trumpian nationalists on the right and the destruction of classical liberalism by the zealotry of political correctness on the left makes America more vulnerable than ever to the kind of toxic nihilism put out by the Kremlin."
You must recall: "In 2000, it was clear that the FSB blew up the buildings in order to declare war on the Chechen Republic, and this would result with Vladimir Putin being elected a tough leader"  With Russia deeply involved in the election, will an incident occur that will shake up America? I suggest it is highly possible.
c: Voter Suppression:   If the Republican Party is known for anything its being adverse to democracy and one person one vote. It has worked endlessly wherever it is in charge to make voting more difficult by closing voting stations and  imposing greater restrictions on voters. It is in its interest to limit the vote.
Trump and Barr have both come out – Barr reaffirmed this at a hearing during the week – that there could be millions of fraudulent mail-in ballots being sent by foreign governments to affect our election. When asked by Congresswoman Mary Gay Scanlon if he had any evidence that would happen he said no. Then he added it is common sense. Why are they trying to delegitimize mail-in voting?  Five states have nothing but that and never had a problem. No one has had problems.
I suggest Trump and Barr will act along with the Postmaster General to bar mail-in-ballots  from the  U.S.mail. They will use the excuse of preventing the mail from being used for fraud. It has been done in the past to other type materials.
d Frighten Suburbanites:  You recall the caravans of Central American people coming up to invade the country and the sending of American troops to protect our country before the 2018 election. This time its telling the people in suburbia that there are caravans of inner city folk of color planning to come into their neighborhoods. In one of the most racist statements ever, Trump is pursuing that line to get elected.
One final thought: Is it too old to have any importance today? I write of the First Amendment. Here's what it says: "Congress shall make no law respecting an establishment of religion, or prohibiting the free exercise thereof; or abridging the freedom of speech, or of the press; or the right of the people peaceably to assemble, and to petition the government for a redress of grievances."
Reading some comments it appears some think that assembly idea is a bad thing. They say the people have not been assembling peacefully. If the inclusion of a handful of provocateurs or right wing or left wing terrorists into an otherwise peaceful demonstration of tens of thousands of people turns them into non peaceful assemblies you might as well do away with that right.
The right to free speech is not destroyed because some yell "fire" in a crowded theater; so the right to assembly should not be destroyed because of some hoodlums.