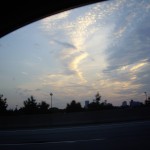 I wrote yesterday how Judge Wolf was picking and choosing which of the many lies of Stevie Flemmi he believed.  One person (Neal) who has written comments to me has suggested that isn't there some point at which it becomes prosecutorial misconduct to put a liar (and murderer) on the stand and expect people to figure out what part of his story is correct.  I suppose he's suggesting that some people should be disqualified as witnesses since they will say whatever they think the government wants them to say and there is no way the government can find out whether it is true of not.  Yet the government vouches for the person by putting him on the stand.
I'm sure you've all heard how FBI Agent John Connolly was convicted.  Did you know he had three gangsters testify against him and none of the testimony of gangsters Martorano or Salemme was believed by the jury?  Only one event the gangster Weeks testified about was believed but that was corroborated by independent evidence which gave it a ring of truth.
Despite this, the prosecution paraded this group of witnesses to Miami and had them testify in front of another jury.  The Florida jury believed them.  We had a Boston jury that didn't and a Florida jury that did.  It looks like this is sort of flip-a-coin justice — if you put the same facts in front of enough juries every once in a while you're going to come with a win.  It all seems very much like the guessing game, "which hand do I have the coin in?"  It's sort of a strange system of justice.
Take the FBI Agent Morris who was Agent Connolly's superior.  He lied time after time in FBI 302 reports he filed.  He testified he lied to other FBI agents when asked under oath if he was a leak to the Boston Globe.  A second time he was asked again he lied under oath.  When he received a call from Whitey when he was in DC he filed a report and lied again.  On the stand he testified that he had lied all those other times.  He then said but now he was telling the truth.  Seriously, how is a jury to know this without guessing?  And if a jury is guessing can anyone say they've arrived at their conclusion beyond a reasonable doubt?
I mentioned Salemme.  He was the head of the New England Mafia.  He is both a murderer and convicted liar.  Connolly had arrested him in New York for blowing up a lawyer's car.  He was tried in Middlesex County and served 16 years in jail.  When he got out, he was shot and seriously wounded by one of Connolly's informants.  Salemme believed Connolly knew he was going to be shot and should have warned him.  Connolly told Salemme he was writing a book.  Salemme thought what Connolly wrote about him made him look like he was an informant.  Connolly played a large part in destroying the Boston Mafia which Salemme was a member of it.  Each one of these reasons gave Salemme all the incentive in the world to lie about Connolly.  Add to that the government helped him get out of jail early for testifying.  How does the government know he is telling the truth when he tells it what it wants to hear?
Here's how Salemme talked about dealing with the government.  This comes  from an official FBI report File #270A-PH-94803 filed by agents Terry and Ruane.  Salemme was locked up with another gangster I'll call Jake who was a FBI informant.  Jake was serving time with Salemme around the time Salemme was testifying in Boston against Connolly.  Salemme gives a frightening story about the way the prosecutors were handling the case against Connolly.
Salemme told him he was lying to the prosecutors about his dealings with Connolly.  He told Jake how after the prosecutors asked him a second time if he had given Connolly money he figured out what the prosecutors wanted so he said that he had.  Salemme told Jake that in his debriefing with the federal prosecutors he related to them specific incidents.  Sometimes the prosecutors would reply "are you sure it didn't happen like this?"  Salemme said he changed his story to match the prosecutors' version.
He told Jake that Connolly and Bulger were 'Irish bums' and he hated them.  Jake said he asked Salemme how he could make things up against Connolly who had a family.  Salemme said "f… Connolly, that guy and the FBI are the enemies."
Salemme told Jake the prosecutors said they would make sure he died in prison unless he cooperated against Connolly.  Jake said Salemme told him he had never seen people so obsessed with getting someone as the prosecutors and that they wanted Connolly more than Gotti.  They considered Connolly 'public enemy number 1.'
There's a lot more but you get the idea.  According to Salemme the prosecutors have a story they want to tell.  Salemme says the prosecutors recite the lines and have the gangsters recite them back and if he doesn't he gets locked up for life.  If they did that to Salemme, did they do it to the other gangster witnesses?
Was Salemme telling his cell-mate the truth?  How do we know — that's my point we're guessing at all this.  It's like when we were young kids fooling around we'd grab one of us and tell him something like: "say your mother wears Army pants."  If he refused we'd hold him down and give him some type of punishment, usually what we called the Indian burn, until he would say what we wanted him to say.  Telling Salemme he'll serve life in prison if he doesn't tell the prosecution what it wants to hear comes pretty close to that.
How comfortable are you with that type of justice system?  Maybe we can do away with all of this time and expense with trials and juries when it comes to gangster trials.  We can just flip a coin. "heads innocent, tails guilty."