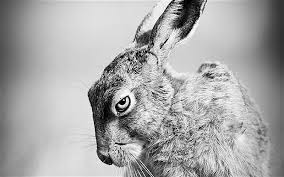 It is over folks. Well not quite since there is one more debate but this was the one Donald Trump needed to win and he lost big. There's a slight chance he could come through in the 3rd debate but for now we can say with a great deal of confidence that we will not have Donald Trump to kick around anymore in less than thirty days from now.
Nothing he did could have changed the outcome. There was only one way he could have won and that was all up to Clinton. She had to either collapse during the debate or commit some horrible error for Trump to have won. So we don't have to get too deeply into the nitty gritty of the exchanges to know poor Donald's dead.
But I will mention a few things. He really blows it at the end sort of like our old friend Pet Carroll who gave the Patriot's the Super Bowl victory by deciding to pass when he had the best runner in the game in his backfield. Each candidate was asked to say one good thing about the other one by one of the numbskulls in the audience. (The questions asked by the people in the audience were mind numbing.waste of times.) Clinton said she like Trump's kids in effect having nothing good to say about Trump. On the other hand, rather than Trump saying he liked Hillary's kid he stupidly says that he likes that she is a fighter. Isn't that a quality we want in our president someone who is a good fighter. How foolish of him to give her that compliment?
Most of the night we listened to the same old answers to the same old questions. Neither one had any idea what to do about Syria – Clinton only said she would advocate for a no fly zone not understanding that as president you don't advocate those thing you just do it and said she'd use leverage against Russia without telling us what that would be; Trump on the other had gave up on Aleppo saying it was already lost but before saying that gave the most pusillanimous answer any candidate for the presidency ever gave to the effect that Russia has newer nuclear weapons than the United States from which follows then whatever Russia does the United States has to accept without question.
As for his plan on Syria he had none other than it seems to let Russia rule there and that we should support Assad because he if fighting ISIS when it is apparent that he isn't fighting ISIS at this time but fighting the Syrian opposition forces. He does mention tearing up the Iran treaty and imposing strict sanctions on it but does not seem to understand that we cannot do it as a nation since other countries are involved in it; and even if we did renounce it the sanctions have been removed and none of the other countries who were part of the sanctions and have changed their stance after the treaty was signed will go back to sanctions again.
Trump is not on good ground talking about foreign policy; as he said he does not know too much about Russia, and if that is the case he must know very little about the other countries. Strangely nothing about North Korea or China or any other part of Asia came up. Nothing about education like making vouchers available.  Nothing new was said about the other things although Clinton gave a view of the judges she will appoint which should scare most people outside the progressive circles.
Nothing Trump did outside of the foreign policy was bad; he did have a good lines telling Hillary that she is no Abe Lincoln in response to her nonsense about learning how to tell one position to the public and have another position in private from an Abe Lincoln movie.  If we looked at the night in a vacuum it could be said Trump won but we are not dealing with that. Trump is slipping more and more behind in his chances. It looks like he even has no chance in Florida. He needed a home run and all he got was a scratch single.
An aside:
Today's my dad's birthday who was born on 10/10/10 –  8 years later at 11 am on 11/11 WWI firing stopped – and on 12/12/12 in this century according to the Mayan Calender all was suppose to end; and it did, for there was no 13/13/13.