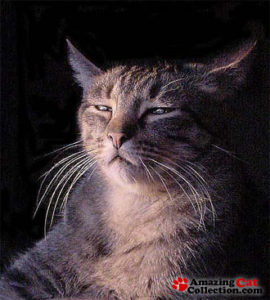 Everyone agrees the best way to treat this illness is test, trace and confine. That is what was done in the Asian countries. I heard that both in Hong Kong and Taiwan because of their experience with the SARS coronavirus outbreak back in 2003 which resulted in 8,096 cases and 774 deaths the people immediately started to isolate themselves and wear masks. (Again I suggest wearing masks is one of the most important things we can do but few seem to want to do it.) I'm told by Billy Fitz that in Taiwan they have had only two deaths.
We no longer can use the best method throughout the United States, as they say it is too late to close the stable doors after the horses have escaped. Yet it seems in some states where the cases are low it could still be followed but there is no national voice suggesting to those governors that this be done. It seems in Hong Kong the tracing was done by using cell phone tracking to determine where the person had been in the previous forty-eight hours.
Governor Cuomo of New York recently had this to say. "What we did was close everything down. That was our public health strategy. Just close everything. All businesses, all workers, young people, old people, short people, tall people, every school, close everything. If you re-thought that or had time to analyze that public health strategy, I don't know that you would say quarantine everyone. I don't even know that that was the best public health policy.
Young people being quarantined with older people was probably not the best public health strategy because the younger people could have been exposing the older people to an infection. So how do you modify the public health strategy to make it smarter from the public health point of view but also starts to get you back to work. Younger people can go back to work. People who have resolved can go back to work. People who, once we get this antibody test that shows that they had the virus and resolved it they can go back to work."  
I'm not quite sure that not doing what he did was as bad as he thinks. Of course, after this is all over there will be a time for reviewing it. Cuomo saying "young people being quarantined with older people was probably not the best public health strategy" is somewhat obtuse.  I assume those young people were living with the older people in their homes. What then were to be done with the young people if they couldn't go to where they lived? The way Cuomo presented it was as if he was putting young people into houses where they did not live.
Perhaps those young people living by themselves or with other young people could have been exempt from the lock down which would have made sense but otherwise not. As for who can go back to work you can have young people go back but they will still be spreading the virus among themselves even though in most cases it won't be serious but many will need hospitalized: "According to official figures released last week, twelve per cent of those who have been treated in intensive care are aged between 19 and 50."
Those who "have resolved", I assume that means they have had the virus and can return is assuming they won't catch it again. That would seem to be the case but that is still uncertain. Here's one report: "Doctors in China say patients who recover from coronavirus can be reinfected — and if that happens, they become significantly more likely to suffer fatal heart attacks due to the nature of the virus and the effect of the medicine used to treat it, according to the Taiwan News."
The last category requires getting the antibody tests which are not available now, never mind at the time the original order to stay at home was given. Without tests, this suggestion makes no sense.
I understand that people will second guess themselves but sometimes when doing it they forget what was available to them in the first place or the original reason they made the order. The best thing is the stay at home order from my point of view. The fewer people who catch the virus the better. Cuomo's second guessing probably has already impacted the effect of his order. Sending people back into the workplace at this time is really foolhardy.