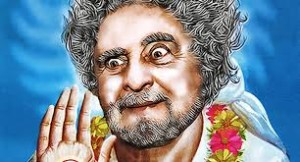 Dennis White.  He was appointed as Boston Police Commissioner by Mayor Martin Walsh on February 1, 2021. Walsh was preparing to become U.S. Secretary of Labor.  A problem arose because it became known that White allegedly was involved in domestic violence (dv) incidents some time in the 1990s twenty plus years earlier in his career as a Boston Police officer. That was two days after his appointment. White was placed administrative leave while an investigation took place.
The first part of the investigation was to find out what was known about White's involvement in the incident by the Boston Police Department (BPD). As best I can tell the dv incidents occurred around the time of a divorce and both White and the victim told differing stories.  The BPD apparently did not place much credibility in the allegations. White continued with the department in the years following receiving promotions until he became a superintendent and chief of staff to Commissioner William Gross.
To the surprise of many, after serving two years Gross resigned. He recommended White to be his successor. Walsh, based in part on that and his high position in the BPD, made that appointment.
Now one Congressman, Seth Moulton, being approached by the Globe said Walsh should resign as secretary of labor if he knew of the dv accusations against White and lied about it. Obviously that would be the case but why is @sethmoulton questioning Walsh's  truthfulness in the first place. I'll have to admit Moulton came down a lot in my eyes for doing that.
We also have Elizabeth Warren (@ewarrren) throwing in her two cents as usual  whenever the Globe calls. Most elected officials knowing little of the incident were smart enough to avoid commenting.
Walsh is implicated based on an affidavit from Gross. He said that in January 2004, he and then police Commissioner William Evans were briefed on White's internal affairs file which had in it matters relating to the dv incidents. He then said he assumed Walsh was briefed as that was the custom. That would have been during Walsh's first month as mayor. Evans, known for his integrity, denied this.
Leaving Evans's denial aside, the basic questions for me is assuming Walsh was briefed at that time during his first month in the job about the several  candidates who were selected for appointment to the BPD Command Staff, how is he expected to remember what he was told about White seven years later.
Or more basic, if Commissioner Gross and Commissioner Evans were briefed on the dv incidents why did they select him for appointment to the Command Staff?  How was it if Gross knew of them he selected White to be his chief of staff? Why did Gross, if he knew of White's alleged dv incidents, not inform Walsh of them in 2021 when he recommended him? We know he did not do it because in his affidavit he is silent on it.
The Globe's attack on Walsh is way out of line. The article against him presents the issue as if he actually knew about White's dv troubles. Neither Gross or White (who filed an affidavit saying Walsh knew because he would have seen his internal affairs report)  said they had direct knowledge that Walsh knew of the dv incidents.  They assume he was told of them in 2014 when he was briefed on it. No one suggests he was told about them at the time of the appointment in 2021. The inference is that he did because in his first month in office he was allegedly briefed on appointments to the BPD command staff,  that he was told about White's internal affairs record, and that he remembered it seven years later . Neither Gross nor White can say that Walsh had first hand knowledge of this and neither man alleges he told him about it.
That's a far cry from the Globe's assertion, "Boston mayor Martin J. Walsh knew about domestic violence allegations against Dennis White when Walsh appointed him."
The bad guys are from biggest down: The Globe –for lying about the facts; Gross for assuming Walsh knew and failing to tell him about it when he recommended him for appointment, White for pretending Walsh knew. Only one good guy, Walsh.
PS: The new mayor Kim Janey (@mayorkimjaney) is in a lose -lose situation if she does not extricate herself from this matter. My advise. Remember most people do not care about it. You had nothing to do with it. It is in litigation. Refuse to discuss it until the litigation takes its course.