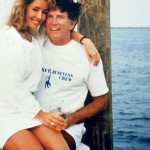 Here are two polls of Massachusetts voters over a similar period of time conducted by allegedly independent polling groups. So as not to identify the polls or the candidates at this time, I'll use the Marine military phonetic alphabet such as Alpha, Bravo, Charlie, Delta, Echo, Foxtrot etc. that I used to know when I was in the service of the country.
One, I'll call Poll Delta. It measured the attitude of Massachusetts voters between the period from October 12 to October 14 (Week 1) and again from October 19 to October 21 (Week 2). The other I'll call Poll Echo. It measured their attitude from October 8 to 11 (Week 3) and again from October 15 to 18 (Week 4). It seems to me that they would be relatively close and consistent having been done in such near proximity to each other differing by only three days.
Both polls asked those polled how they felt about the candidates. They were asked to say whether they had a favorable or unfavorable view of Candidate Alpha and Candidate Bravo.
Poll Echo:
 Week 3 Candidate Alpha : 43% favorable; 38% unfavorable.
Week 4 Candidate Alpha : 45% favorable;  36%  unfavorable.
Week 3 Candidate Bravo : 45% favorable; 26% unfavorable.
Week 4 Candidate Bravo: 48% favorable;  36%  unfavorable.
Candidate Alpha jumped up 2% in favorability and 2% fewer thought Alpha was unfavorable. That's not such a bad result for Candidate Alpha. Candidate Bravo jumped 2% in favorability and held the same in unfavorability. Again not a bad result.
Looking at Poll Echo one could conclude nothing much happened over that period. Having followed the news you would also conclude the same thing. The voters were moving toward one candidate or the other but slowly. Things would appear to show a contest that was coming down to the wire. Poll Echo reported that Bravo had a lead over Alpha of 43 to 42 percent well within the 4.4 percentage-point margin of error.
So much for Poll Echo. I now turn to Poll Delta. The headline which reported Poll Delta said that Candidate Bravo was clobbering Candidate Alpha. Wow! That didn't sound right after we just got through looking at the figures in Poll Echo. Looking at Poll Delta, it had Candidate Bravo over Candidate Alpha 45 percent to 36 percent. How can two polls for all practical purposes done over the same period of time be so different? Even a poll that tracked all Massachusetts polls which included the Delta statistics had the difference 48.6 to 45.2 for Bravo, obviously having been affected by Delta.
Confused, I had to delve into the figures.
Poll Delta:
Week 1 Candidate Alpha : 50% favorable; 41% unfavorable.
Week 2 Candidate Alpha : 41% favorable;  51%  unfavorable.
Week 1 Candidate Bravo : 53% favorable; 28% unfavorable.
Week 2 Candidate Bravo: 58% favorable;  25%  unfavorable.
Candidate Alpha lost 9% in favorability and gained 10% in unfavorability. That's a 25% jump in unfavorability in a week which is the type of reaction you'd expect if it were disclosed Candidate Alpha had previously been convicted of matricide.
Worse, where one poll showed Alpha going up in favorability by 2% the other shows Alpha dropping 9%. I don't know if there has ever been such a huge sudden divergence in polls in the history of polling outside of an event of catastrophic proportions. The type of thing that causes such a drastic change is what we saw happen when Gary Hart went down to Bimini on the Yacht Monkey Business and was photographed with a lovely lady sitting on his lap. Nothing near that happened in Massachusetts. It left me scratching my head.
What's going on?  Is the fix in? Does it give you a hint when the poll showing the drastic decline in figures is given headline type coverage presenting the race as all but over for Alpha with the headline reading that Bravo is clobbering Alpha.
I wish I could point to what caused such a drastic change in fortunes over a week. All there could be is that the polling company following the direction of its master decided to shade the results. It took the information from people who were 25% more unfavorable toward a Candidate Alpha than previously.
Are we supposed to accept that such a huge change occurred among the electorate as some I spoke with suggested? Howe could that be? There's been nothing to support that; in fact, the evidence from Poll Echo shows no such thing happened.
If you poll a group with a higher unfavorability view of one candidate than the public at large then you are going to show that candidate's support has fallen. This type of poll taken by Delta never should have been published since it an outlier that wrongly disparages one candidate. Unfortunately, the hit given to that candidate at such a late date may well be fatal for this poll will be picked up by others. The voters who make up their mind near the end will follow the trend that is supposedly happening.
Candidate Alpha was unfairly undermined. I noted earlier the writing was on the wall that Alpha is suffering the death of a thousand cuts. Something is rotten in Massachusetts.