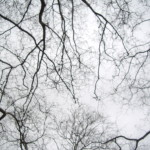 I was going to title this page "Senator Chuck Grassley Wakes Up," but upon a closer reading of the article I realized he was only stirring a little.  I'm talking about an article I read regarding our old  friend Mark Rossetti the murderous Mafia captain who was a Top Echelon informant for the FBI, the one who in 2010 an FBI agent was overheard telling him that his job was to keep him invisible and safe.
Grassley is upset because Rossetti is a Whitey Bulger redux: the FBI protecting a man believed to have murdered people so he can continue his gangster ways.
You may recall a Congressional committee delved into the FBI's use of Whitey Bulger and others and in 2004  issued a report titled: "Everything Secret Degenerates" The FBI's Use Of Murderers As Informants."  The first paragraph of the Executive Summary read: "Federal law enforcement officials made a decision to use murderers as informants beginning in the 1960s. Known killers were protected from the consequences of their crimes and purposefully kept on the streets. This report discusses some of the disastrous consequence of the use of murderers as informant in New England."
In its conclusion the Committee wrote that it "is committed to ensuring that these abuses are not repeated." It then notes that: "FBI Director Robert Mueller has undertaken re-engineering the administration and operation of human sources." It continues by pointing out all the changes being made by the FBI to prevent similar future situations. It concludes by saying: "The Committee will examine these reforms to ensure that they are being implemented and to ensure that, as implemented, they are effective."
When the Mark Rossetti situation was publicly disclosed in 2011, Congressman Steven Lynch was highly upset. And well he should have been. He was part of a minority that attached its own views to the Committees Report. Lynch's position was the Committee's work was not done and that it should decide "what actions must be taken legislatively, through regulation, by oversight activity, or some combination in order to prevent a continuation or recurrence of similar events in the future."
What has happened? The Committee and Congress did nothing. They went to sleep believing its job was done. The FBI said it had changed when it didn't. It continued to do what it had always done. The FBI had again successfully bamboozled Congress because like Old Man River it just keeps flowing along.
I've criticized Congressman Steven Lynch for dropping the ball in this matter because as a member of the Committee and being from Whitey's home town of South Boston he knew of the "disastrous consequences" that follow from keeping murderers safe. He too lacked the nerve to go up against the FBI.
Senator "Don't call me Charlie it's Chuck" Grassley a Republican from Iowa who has been in Congress for 40 years spoke about Rossetti saying: "It's very difficult with the use of a Rossetti or a previous person that they wouldn't know it's going on and there wasn't some knowledge of it. And if there isn't knowledge of it there ought to be, otherwise the FBI is not doing its job."
He went on to say, "Going back a ways, don't you have an FBI agent that was convicted of some wrongdoing because he was involved in this process as well? Doesn't that tell you something about the local office probably being out of control?" 
The FBI responded with its typical disingenuousness saying an internal review involving thousands of documents is still underway. No one seems to suggest that if the FBI takes two years to investigate this simple matter then that in and of itself is proof something is wrong.
Grassley was asked about the FBI guidelines which we have seen are just there for cover. Grassely didn't think changing them would make a difference because the FBI worked "with Rossetti, and that's a conflict with the original guidelines."
It is more than the guidelines, Grassley said, "There's something in the culture of the FBI in this particular part of the country that needs to be dealt with." The FBI replied, "FBI leadership has full confidence in FBI Boston management and employees."
That is about the same response it made back when the issues involving Stevie Flemmi and Whitey first came up.
Senator Grassley explained: "I thought it was pretty clear after Bulger as an example, now Rossetti coming out and not having learned any lessons. There needs to be big changes. I'm not running the FBI but this has been going on too long. There have to be big changes,"
Therein lies the problem. Senator Grassley after 40 years in Congress doesn't understand what is happening. First, this is not a local problem. We only know of the FBI's abuses because we've lifted the lid on the Boston office. No other FBI office has been examined as closely as Boston. Congress seems afraid to look any further than Boston. I've always been taught that If one barrel in a lot is rotten you can assume others are.
Next Grassley should understand that it is his job to run the FBI.  In our system of checks and balances, when the executive runs amok, Congress has the obligation to do something about it. The FBI has been acting wrongfully since it introduced the Top Echelon program, in the 1960s. Grassley and Lynch and many others in Congress know it. They know, or should know, the FBI will not change. Grassley said the "FBI is not doing its job." Well, Congress, neither are you. The  40 year sleep continues.