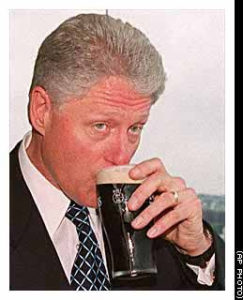 The names have been changed to protect the innocent. Any identification with real life individuals is merely coincidental.  There is a compelling story that remains to be told about this matter but it did not start with the murder in July 2016 which the police passed off as a failed armed robbery as the victim was returning home in the early morning hours from a visit with his friend.
Too often the police for lack of effort where no witnesses are present and the likelihood of solving the case appears remote throw out the idea of a stranger to stranger murder where the tragedy resulted during a flubbed up situation.  It is sometimes hard to think outside the box when one horror piles upon another. How would the cops expect that what they came upon may have been a hit?  Isn't the idea behind a"hit" is to make it appear like it wasn't a hit? What better time for one than getting a chance in an empty street in the early morning hours before dawn begins to lighten up the scene and the cops are tired after a long journey through the perilous night? What better place than DC where street crime swells in the darkness?
But to understand what was going on one has to retract back to a time a couple of weeks prior to the time of the murder.  We have to go from the murder venue in Washington, DC to an airport tarmac in Phoenix, Arizona.  But first recall what happened on July 29, 1993, 23 years before in DC. Need I mention the death by gun shot of a friend of Bill Clinton, aka, Slick Willy.  One would think July is death by gun month in DC especially if there is a connection with Slick.
The meeting in Phoenix within a couple of weeks before the murder was between Slick and AG Loretta Lynch. Her plane had just landed and Slick who was at the airport went over and had a private discussion with her for about a half an hour. This was all before the murder. After the meeting which when disclosed showed the public was upset that it happened a cover story was put out.
Before the dust settled we had a person who had connections with the Democratic National Committee's (DNC) gunned down.  It was abundantly clear that the DNC was supporting Slick's wife Hillary.  It is not clear whether Slick's wife knew the victim worked for the DNC. But little doubt remains that Slick had the ability to learn that the victim did work for the DNC and may have been in a position to find out more than that.  Slick maintained friendship with most of the people in DNC which was one reason why it supported Hillary so strongly.
It is not clear that Hillary had a role in any of this. It is usually best to keep a high wall when such things occur. You probably will find very little inculpatory information but that is how these things are done. Slick's friend Vince Foster's death was tragic just like the one last summer of the DNC worker.
Don't look for any quick answers. The DC police have not interviewed either one of the Clintons to determine their involvement. Nor have they conducted any searches of their homes and offices.  All we can really know now is that a good young man was struck down in his youth and remain confident that Seth Hannity will not let up on it