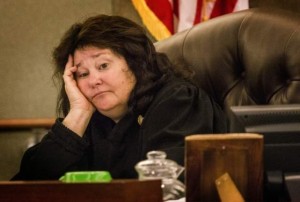 Adelson spoke to a group of people and told them he regretted that he served in the U.S. Army and wished he could have served in the Israeli Defense Force instead. He said he earnestly wished his son would join the IDF and become a sniper. It was clear he did not want his son repeating his mistake of serving the the uniform of the United States.
Adelson a poor kid from Dorchester, MA, made his money by being a good and ruthless business man in America. He ran trade shows, a travel agency and then went where the money is really located which is in gambling. He took over the Sands in Las Vegas. His huge wealth counted in the many billions of dollars came from that and other gambling enterprises which as I've mentioned is one of the reasons the NFL owners are now into running gambling businesses.
Adelson is married to an Israeli woman. His true love is Israel. He has purchased at least one newspaper there, probably more, which he gives away for free costing him tens of millions of dollars a year. Obviously it has become the most read newspaper in Israel and has been greatly responsible for the continuing reign of Bibi Netanyahu whom Adelson admires. Through Netanyahu he has had a marked impact on Israeli policy and perhaps is the person behind the animosity between Netanyahu and our president Obama.
There is nothing wrong with any of that. A person has the right to think like he wishes, to associate with whom he wants, and to spend his money the way he would like. To steal a Las Vegas saying: "What happens in Israel politics stays there." In other words what the Israelis decide to do is up to them; it has no effect on me as long as they do not do something that injures my country.
I've often been wary of Adelson because I believe he is trying to bring our country to harm. He supported Romney for president and it was clear a condition of that support hinged upon Romney's willingness to consider going to war with Iran. Adelson, as I've noted, suggested dropping nuclear weapons on Iran. Adelson, in his concern for Israel, would like the United States to fight Israel's battles even though Israel is fully able to take care of itself.
I noted the other day that many in the Republican Party, especially Rubio, are courting Adelson seeking to get his money. Adelson is a tough bargainer, if you want the money he's going to want something back. He also is willing to trample on our traditions to get his way.
He is involved in a court case in Las Vegas. Apparently he is not happy with the way the judge (shown above) is handling the case. He is not expecting a favorable outcome despite his high paid lawyers. What do you think he does to pressure the judge to come to his way of thinking?
He buys a Las Vegas newspaper and before he takes ownership of it the company selling it to him one of its reporters in Las Vegas is ordered to go out and do a check on the judge. Then within a month a scathing  review of the judge appears in a small newspaper in New Britain, CT, of all places, under the byline of someone who turns out to be a mystery man whom no one can find. The manager of the company owning the New Britain paper has become the manager of Adelson's company that just bought the Las Vegas newspaper.
Adelson, of course, and everyone else denies any wrongdoing. Adelson states nothing will change with the Las Vegas newspaper but noted: "We may take some of the positive characteristics of our Israeli newspaper and add them to there, but that's all just suggestions." 
Judges are elected in Las Vegas. His message is clear to her. "I've bought this paper and will do all in my power to defeat you unless you play along." If she doesn't, he'll try to have her disqualified from handling his case (which seems to be the thrust of the New Britain, CT, article); if she is taken off the case he'll get a judge wary of his power who he expects will see things his way.
Adelson has the Republican party in his pocket. He wants control the judges. That's more and more the future of America. These billionaires whose wealth has grown remarkable, will own America's politicians (thanks to Citizen United); its judges who need political backing; and the executive, the department of justice, and our standing army. They will be above the law; the rest of us will pretend it isn't so.