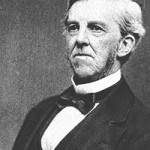 We've been wondering the genesis of the Boston Globe's antagonism, to use an easy word, against Billy Bulger.  I was reading an article and came upon the term Curley Effect. Here's what it said:
"There is a concept in political science called the Curley Effect, named for James Michael Curley, who was the intermittent Irish-American mayor of Boston over an astonishingly long period of time, first elected in 1913 and last elected in 1946. Curley had a special disgust for Boston's Brahmin Establishment—"a strange and stupid race," he once called the Wasps—and when in office, he did what he could to compel them to leave. He lavished funds on Irish neighborhoods and systematically neglected Anglo-American ones; he arranged his tax policies to redistribute wealth from the Wasp community to his own; and he kept up a rhetorical war on the Brahmins: "The Anglo-Saxon is a joke." By his last term, the Yankee flight to the suburbs was complete."
Perhaps since the Boston Globe was owned by a Brahmin family it saw in Billy Bulger the reincarnation of James Michael Curley. It felt an irresistible urge to destroy this monster before he drove them off to the wilds of Maine.
They had good reason to feel that. Billy Bulger has written a book about Curley.  He was a great admirer of his.
The writing was on the wall. This time however the WASPS stung back.