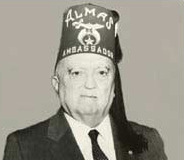 The video of the shooting of Usaamah Rahim was released yesterday. We also learned, or at least I did, that according to Suffolk DA Dan Conley that five FBI agents and one Boston police officer approached Rahim. Perhaps had there been five Boston police officers and one FBI agent the reaction to Rahim may have been different.
Before I go on I suggest that thanks goes to DA Conley for releasing the video so promptly. There's a big difference that we have to consider right from the beginning: Conley feels a responsibility to the public while the FBI feels a responsibility only to itself. Had the FBI taken custody of it, we would never get to see it. Seriously, it is not that it would be months before we saw it, we would never, ever get to see it.
The FBI hides everything. That, of course, will lead to great problems in our society where more and more people are upset at things being hidden. It is long past due for the FBI to have some light shine onto its operations. It must have outside people look at its work who can assure the American people that it is doing its job.
Then there's the other difference. DA Conley will conduct an investigation of the shooting to determine the status of police officers involved; the FBI will conduct its own investigation of its guys and we know what happens when you investigate yourself.
Here in Boston we remember it took a year for the FBI to disclose what happened when one of its agents gunned down Ibragim Todashev in his Florida condominium.   Not only that, the FBI agent who did the shooting refused to be interviewed by any outside authorities.
We never officially learned the identity of the FBI agent who killed Todashev. Most thought he could have fired less than seven bullets. We have to wonder if the FBI agent who did the shooting here is the same one with the itchy finger in Florida.
Initially we were misled by the suggestion this was a Joint Terrorist Task Force confrontation. It really was an FBI confrontation with a Boston office going along. The Boston police commissioner referred to "our officers" faced with a man with malicious intent which seemed to indicate there were more Boston police officers there.
FBI SAC Vincent Lisi said the FBI would conduct its own investigation. It should be noted that the outcome has already been determined since the FBI has found over the last twenty years not one shooting by an FBI agent was unjustified.  As someone pointed out, that record is only tied by that of the North Korean police.
There's little doubt Rahim presented a threat if he had the foot long military style knife.There is also little question that he was walking toward five men as they backed away no doubt telling him to drop the weapon. He never changes his pace but is suddenly shot when there was nothing preventing the FBI from continually backing away while trying to talk the man down.
When asked if a Taser would not have been a better weapon to bring him down, the police commissioner said the Boston police don't carry Tasers. The reason  is "some people have died after being hit with the weapon" as if that was not the case with bullets. Perhaps it is time Boston police changed their policy and issue Tasers along with having the police wear body cameras. I don't expect the FBI to do so since it still refuses to use tape recorders when interviewing people.
Times are changing. Recent years through the ubiquitous videos show questionable police actions and the suspicions of people about the manner in which police operate have heightened. It is not only that "black lives matter;" all lives matter.
I would suggest situations like these confrontations on city streets are really outside the FBI agents expertise. They are office jockeys for the most part; the Boston cops are the street wise people. One on most days pushes pencils; the other gets pushed by people.
I'd suggest that consideration be given to putting the guys with the expertise in the forefront. I'm not sure it is wise to send inexperienced FBI agents into situations they are not capable of handling. It should be a firm policy in situations like this where it appears a person may be armed and dangerous to take the guns away from the FBI agents who if we want to be honest do not have the skill or street savvy of local cops. Let the locals take the lead. Had that been done here, as evil as Rahim was and as justified as his shooting may be, the tragedy may have been averted.