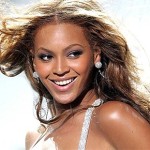 It's pretty bad when you watch a Patriot's game now and the most exciting part of it is seeing Bob Kraft and his son Jonathan in the owner's box with some Hollywood personality. Who was it yesterday? Bon Jovi, Johnny Depp, Phil Silvers? No, it was Mark Wahlberg making an appearance. Wahlberg a former Dorchester tough turned good guy was a clever first start after the Ray Rice slugging scandal. He's done a lot of good works with charities involving women and has kept his street combat to those of his own sex. So now the NFL and Kraft have to take it one step further.
Roger Goodall has been telling the owners to start showing their "be kind to women side." I expect then that we will start seeing some of the female sex gracing the owner's box. I'm looking forward to the next home game to see who might come and sit next to Bob. I'd like to see someone like Beyoncé or Rihanna. Wouldn't that be as exciting as seeing the game the way it is now played.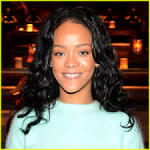 You know it gives me an idea. Along with the schedule of games the NFL should include the name of the celebrity star or stars who will appear in the owner's box at each game. That would really give us something to look forward to aside from the game. Don't you think the Patriots have been close to putrid the last two weeks but the only thing that saved them was the opposing teams were more putrid. Or were they putrider.
You know if it goes on like this perhaps rather than having commercials and then seeing the boys on the field go through their motions the format can be changed a bit. After each score, if there are any, or each time out, we now get a spate or commercials, and return to the game. Perhaps after the commercials rather than the game the invited guest could go down to the field and put on a little performance.
You see what I'm getting at. As the games get less entertaining we can put entertainers on the field to overcome that deficiency. The games would have three minutes of play, three minutes of commercials, three minutes of the celebrity act, three minutes of commercials and three minutes of play each quarter. The fans would love it as long as the celebrity dressed in the teams colors.Plus, it would be more appealing to the women turned off by the violence in the game.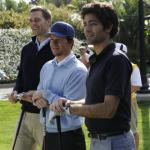 Have you noticed how Tom Brady is losing his interest in the game. They say he is friendly with Mark Wahlberg. I'm sure Wahlberg is telling him he can make much more dough and not put his body in danger if he gets into the movie business. The reason the team looked like it was sleep walking at times is Tom is imagining himself on the big screen.
I'm wondering if Belichick still thinks it was in the best interest of the team to sell off Mankins. I'm sure Brady won't be thinking that when he gets up this morning, or the ones following. A friend Danny S who used to play in the NFL told me as you get older the pains continue longer into the week. Brady's older than Danny was when he told me that so he's got to be wondering if it's worth it especially since it looks like the team's on its way to Palookaville.
What would he do without Edelman. He's replaced Wes Welker in spades. Too bad for Wes though, how many concussions has he had? Three in ten months! He'll be lucky if he's still walking at age 40. I always liked Wes but wish he'd think more of his health.
All right I know you're wondering why I was watching the game when I've said I'm giving it up. I told you how I picked over 100 pounds of organic apples. I now have to peel them so they can be frozen and later made into apple sauce or apple pies. To take my mind off that there was nothing better than the Patriots Game.
I had though about going to the climate parade in New York City. The Bristol County DA Sam Sutter after dismissing cases against some environmental protestors said he was planning on marching in it. I decided against it. If I'd run into him I'd have suggested he'd be better off paying attention to the what seems to be a melt down in the Aaron Hernandez prosecution than the melting icebergs.