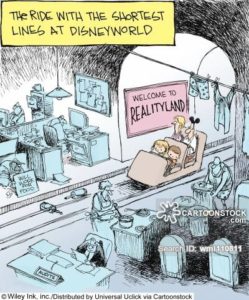 As a young lawyer I had a case before the Industrial Relations Board at 100 Cambridge Street, Boston.  I was representing some poor guy who had been injured on his job. He was trying to get what the law said he was entitled to receive. The insurance company  was trying to save a few dollars and refused to pay him.
I was in a busy general practice involved in many matters. Doing cases before that board was only a tiny part of my work. This case had to go to trial since we were so far apart on what monetary compensation was due my client.
The lawyer on the other side representing the insurance company Jim did not give an inch and neither did I. We tried the case that morning before the hearing officer Richard. We ended up shortly before one o'clock after three and a half hours. I felt like I had been in a battle but that I had made a convincing case that my client was entitled to the extra compensation.
This happened many years ago but I can still clearly picture what happened when the case ended and the hearing officer took it under advisement. I was standing at my desk in the left side of the small courtroom putting my papers into my briefcase. The hearing officer picked up his papers, stood up, and said to opposing counsel, "Jimmy, you ready to go to lunch!"
I was stunned. The guy acting as judge and my opponent we're buddies going to have lunch!  I also knew I had just wasted the morning since I had no chance of winning. Sure enough, a month later the decision arrived rejecting all my claims. For all I knew it had been written by Jimmy and just signed by Richard.
It was not only friendships like that one I ran into that determined outcomes but as I would learn it was also ethnicity and race.
I tried a case before a master where he and the lawyer against me and the defendant were of the same ethnic background. My client who was injured testified that the defendant cab driver ran a red light and hit him. I had three impartial witnesses saying the same thing. Against all the evidence the master found my guy ran the light.
Another case I was involved in was where a complainant was seeking and assault complaint to issue against my client. The clerk and complainant were of the same race. I was arguing that the injury suffered was not significant. The clerk said to me:
"Are you calling this woman insignificant?"
I immediately knew on what side of the tree the apple was going to fall.
Those are the licks you take and go on. There was no way to show these people were acting based on sinister or prejudiced motives. But they were the exceptions.
In most instances I found people in judicial positions called things as fairly as they could regardless of other non relevant factors. Yet there will always remain a tendency to want to help your own or your friends. It is natural and expected so one tries to not be in a situation where such temptations may occur. Isn't there a prayer that talks about that.
I always hope things would be judged on their merits. It would be difficult going into a dispute over an environment issue with an environmentalist if the lawyer on the other side was an environmentalist and the judge was an environmentalist.
If you were Donald Trump you would not want Elizabeth Warren deciding on a dispute you were in; if you were seeking to bring peace to Northern Ireland you would not have appointed Margaret Thatcher as arbitrator; if a dispute arose between a Catholic and Mormon over ownership of a sacred object you would not appoint a Mormon or Catholic bishop to resolve it; if you were interested in trying to solve the Israeli/Palestinian conflict you would not put an Orthodox Jew as the point man to settle these long-term grievances.