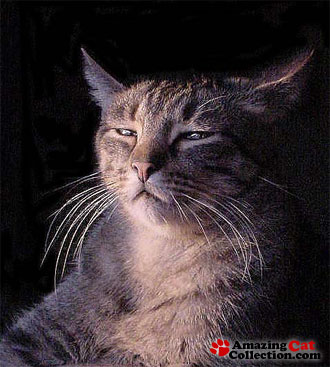 Looking for corruption in all the wrong places — that's the Boston U.S. Attorney Ortiz's prosecutors who should look into the mirror if they really want to see corruption in Boston. I've been writing about this since close to the inception of this blog in 2012 and to my amazement not only has it not deterred Ortiz's lawbreakers it has emboldened and empowered them to continue their nefarious ways.
It started way back when the people under AUSA Fred Wyshak brought Bill Bulger into the grand jury that was supposed to be for his secret testimony and just before he was to appear before a Congressional committee they leaked a transcript of his testimony in violation of the law to Shelley Murphy of the Boston Globe. She dutifully printed these grand jury minutes. Nothing happened to anyone involved in the leak.
Over the years from the time the Boston Globe named the Boston U. S. Attorney Ortiz as its Bostonian of the Year it appears she has cooperated with that newspaper in feeding it secret information about her investigations and in return it seems the Globe has provided her cover in her dealings. Not only that, it appears she follows the Globe's direction in her prosecutions as if she were a cub reporter under a hardened editor.
Most recently I wrote about this in the Senator Brian Joyce case. There the matters before the grand jury appear to be handed off to the Globe enabling it to write article after article about the progress of the investigation. As usual, the Globe targeted Joyce and sicced Ortiz's office after him. She apparently keeps the Globe informed of her progress which it then writes about.
Shockingly we see it again happening with Mayor Martin Walsh.
Sunday's Globe had an article that stated Mayor Walsh "became drawn into . . . [A sweeping federal investigation into allegations of strong-arm tactics by unions] through wiretaps on which he was recorded in 2012, saying he had told a development company it would face permitting problems on a planned Boston high-rise unless it used union labor at another project in Somerville."
The wiretap was apparently done by federal agents who are working with Boston federal prosecutors. It is a crime to disclose the contents of a wiretap to people who are not authorized to receive them. Here, Shelley Murphy and others at the Globe, are not authorized have received them. They say they got the information from two people. Like with Bill Bulger the Boston U.S. attorney's office appears to have released this information, unlike with Bulger where the remedy is contempt, here a crime has been committed for the purpose of embarrassing Walsh. The source of the criminal act is the U.S. Attorney's office in Boston. Should there not be an investigation to see who is committing this crime and feeding unauthorized people with the information.
I suggest you read the article. You will see how much of it is being fed directly to the Globe by federal prosecutors. Even Mayor Walsh had to exclaim: "The only information I have on this is what the Globe is asking me." Had the mayor paid more attention to this blog he would have known the Globe and the Boston federal prosecutors work closely together each one helping out the other.
I mentioned that Senator Joyce was a Globe target. That whoever told him to cooperate with the prosecutors made a huge mistake. His cooperation gained him nothing and the Globe knew all about the federal investigation.
The Sunday article notes: "To help deal with Globe questions about the investigation in recent days, Walsh brought in Boston public relations giant Rasky Baerlein." First of all Rasky represents the Red Sox which is owned by the owner of the Globe. That was a blunder because no one can serve two masters. The conflict of interest seems to be flashing bright red. I hope it was not Rasky that advised Walsh to talk to the Globe. 
The Globe 's questions may very well have been prepared in conjunction with the prosecutors. When you are being investigated your best friend is silence. It was so simple for Walsh to have avoided this. He did not have to walk into the trap where the Globe painted an unfair picture of him. He should have said,"I cannot comment because this is being investigated."  
The Globe did a hatchet job on him making it looked like he was hiding things – – (1) "declined to address many specifics" — (2) "clearly concerned that a probe into events before his City Hall years could taint his image and legacy as mayor." – – (3) "Walsh declined to answer a question about whether he had been before a grand jury" – – (4) "The Walsh administration has refused to release text messages and phone records Kelly cited in his report" – – (5)  "The Walsh administration also denied a Globe records request for any public documents provided to federal investigators." Etc. etc.
Mayor Walsh must realize the Globe and the Boston U.S attorney are out for his scalp. He is stumbling around. He mistakenly hired a PR firm. He needed to hire a good criminal defense lawyer and not one who was a former federal prosecutor.
The battle is on. He should understand that and prepare accordingly. For all the lessons in life Walsh has learned the one he seems not to have learned which can lead to fatal results is failing to know his enemies.