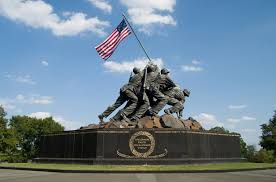 Deputy Attorney General Rod J. Rosenstein was boxed. Having participated in the firing of James Comey the FBI Director he was then the one responsible for overseeing the investigation into what President Trump called the fake Russian investigation. I am sure he believed that he could have done it fairly and with integrity. Perhaps he could have done it. But what he initially failed to realize is that his involvement with the Comey firing would always taint any decision he made.
He hung tough. Earlier this week he let it know he was going to handle the investigation but then something changed. Did his friends and associates tell him no matter how upstanding he is that any conclusion he reached would not be accepted by the public? He was seen too close to Sessions; he was seen as a Trump fall guy.
Perhaps he believed that the investigation was "fake" as the president proclaimed. Perhaps he had other reasons to think he could handle it. But he changed his mind. He did so without so much as a "how do you do" to Trump. Well, that's not true, he did give him an hour's lead on his decision which he knew was not enough time for him to get him shut down.
I'd have to guess that Rosenstein sensed the reputation for integrity that he built up over his 25 years service in the U. S. attorney's office had been tarnished. Then, the actions of Trump in asking Comey to shut down the investigation of Flynn made him recognize that Trump was capable of asking him to do the same thing. He did not want to be put in that position. To avoid that he appointed Robert Mueller as special counsel.
He might also have figured that Trump kept calling the Russian investigation fake and he believed him. He knew part of his reason for firing Comey was because of the Russian investigation. But he said to himself, "why would Trump be asking Comey to shut down the investigation of Flynn if he thought there was nothing there and it was fake?" 
Few doubt what Comey has said is true. He documented his discussion right after it happened. Trump asked him to let the investigation against Flynn go away and when he didn't Trump fired him. Rosenstein being a smart prosecutor did not want to get himself anyway near that situation. So he did what he felt was right. After all, wasn't it Trump himself who said he wanted to get to the bottom of this.
Mueller saw combat in Vietnam as a Marine officer winning the Bronze Star. He went on to a distinguished career in the Justice Department and then became head of the FBI for 12 years. He is the best person Rosenstein could have selected for the job of special prosecutor.
I don't know Mueller personally but have followed his career. A little known fact is that when William Weld was preparing to head up the Boston U.S. Attorney's office I interviewed for the job as head of the criminal division. Weld picked Mueller over me. He did offer me the head of the drug division.  Upon reflection I thanked him and stayed in the position I had as an assistant DA. I knew deep down I wasn't cut out to be a fed. I was friends with people who knew him well, some who served with him in Vietnam, who all sang his praises. Rosenstein as I said could not have made a better choice. Kudos to him.
The biggest thing about this is that it has shown that the system set up by our forefathers still works. We do have checks and balances. Even though as special prosecutor Mueller will work under Sessions you can take this to the bank: Sessions will stay a million miles away from him.
A good day is when good men rise to the top.  Yesterday was a good day. Lady Liberty smiles.