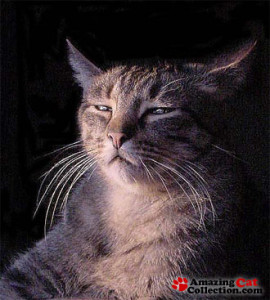 It has been reported that Judge Mark Wolf is having a little hissy fit at having been duped. It comes about in a strange way. Former MA speaker of the House Sal DiMasi is trying to get out of serving more time – he was sentenced to eight years and has only served five – alleging he deserves a re-sentencing because of his medical condition. He has filed a petition before Judge Wolf to have him change his sentence to time served.
He should do that. DiMasi has served enough time and if the sentence by Wolf was done for the purpose of making a point that certainly has been made. Five years in prison is a long time; although it pales in comparison to the time John Connolly has been in prison wrongfully – he is now into his fourteenth year and counting with no relief in sight.
Judge Wolf hesitated when asked to reconsider the sentence. A wise move. He feared that DiMasi was trying to get a break because of his political connections. Perhaps he knows that the U.S. Attorney Carmen Ortiz will soon be leaving office and she might be doing this so that DiMasi will be out of prison if she decides to run for a Democratic office. He asked for more information on DiMasi's sickness and scheduled another hearing. I expect when he has that he will rule in DiMasi's favor since enough is enough (except no one even thinks of that when it comes to Connolly).
Judge Wolf, being the thorough judge as he is, was reading through DiMasi's file and saw that his co-defendant Richard McDonough – the son of the late Sonny McDonough who did very well as a member of the Governor's Council in dealing out judge jobs — who he sentenced to prison had been released early. Wondering why he saw that he got his sentence reduced because he took a 500 hour course in drug and alcohol abuse treatment.
Judge Wolf scratched his head trying to remember back to the time he sentenced him and did not recall that McDonough had any involvement with drugs or alcohol that would require such treatment. Sure enough he checked his records and found that he had read McDonough's sentencing report which noted that McDonough told probation in 2011 that he had last used drugs, marijuana, in the 1990s. He check the Bureau of Prison's (BOP) records and saw McDonough told them he "used alcohol daily and cocaine weekly in the year prior to his arrest." 
According to the report: "Wolf also said the facts might also "present issues for the Department of Justice." He noted that a knowing and willful false statement to the Bureau of Prisons is a crime and he said a false statement to a probation officer might also be a crime."
All of this brings to mind the Catherine Greig case. Remember her. She's the woman who was treated the way we used to treat the witches of Salem. True to its heritage, a judge in Massachusetts sentenced her to the longest sentence ever for a non violent crime committed by a person without a criminal record not involved in a drug related crime. She got 8 years; she was then dragged back before a grand jury and got more time – she will end up doing more time than guys who murdered people like Martorano who murdered 20, Weeks who murdered at least 5, and others who made deals with the Boston U.S. attorney.
Why Greig came to mind was her sentence for harboring Whitey Bulger was enhanced because she was charged with obstruction of justice by denying to the probation officer she knew there was cash and weapons in the apartment and her claim to have no assets (she had a $134,000 in a bank account and a house). She lied and paid the price for it even though in the real world it is hard to see how anything she did obstructed justice. The apartment money and weapons had been seized; and the bank account and house discovered.
This is a tough call for Boston's U.S. attorney Ortiz. McDonough obviously lied. She likes to prosecute people for lying. But she is leaving and according to reports hoping for a life after in the field of Democratic politics. McDonough, like his old man, is highly connected. If Otiz had anything to do with the BOP lessening his sentence, then her hands are tied. If not, can she still do her duty or is her future now something she must  consider. We will have to wait and see. But to paraphrase the words she used in the Aaron Swartz prosecution: "stealing is stealing;" she must remember: "lying is lying."