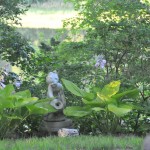 You know when I started this blog I thought I had a pretty good grasp on things that surrounded Whitey's case taking into it my experience as a prosecutor, criminal defense attorney and the knowledge of what happened in the trial of FBI agent John Connolly.  The blog made me look in depth into more of the issues, reread some of the books, consider the situation in a broader and different perspective as I went along and pondered some comments. I probably have more questions now than when I began.
Sunday is a good time to ask some questions to feed ourselves food for thought.
Whitey is indicted based on gangster testimony for 19 murders. When was it that we as members of the general public first learned that he was implicated in these murders?  When was it that anyone in law enforcement outside the FBI knew about his involvement in all, or some of them?  When did the media know about this? In 1988 the Globe did a Spotlight article on Whitey. I don't recall them mentioning any people he killed. Did the reporters know of his involvement in any murders?
Many people are being faulted for not acting more effectively or forcefully against Whitey for these murders.  Can you act against something you don't know is happening?
If Whitey and company are murdering people, do you think they are telling other people about what they are doing?  Do you think he is telling his brother Billy that he is murdering people?  Isn't the idea of committing a crime that can put you in prison for life making sure that as few a number of people as possible know about it?
Billy Bulger has a wife and nine kids, would Whitey want them to know he was involved in murdering people?  Wouldn't Whitey despite all his alleged evilness want to insulate Billy and his kids from knowing about anything despicable he had done, especially involving murdering people?  Should Billy have surmised what no one else seemed to have known?  Is a sibling less likely or more likely to believe rumors about the wrongdoing of a brother?
We have seen how the first few murders Whitey is alleged to have committed were done by Martorano. Martorano said he and another person he won't identify gunned down these innocent victims. He says Whitey was in a backup car.  How likely is a jury to convict a person who did no shooting and who may or may not have been around when the shooting happened when the only evidence is from the shooter who won't identify who was shooting with him?
What did the FBI know about Whitey's murders before 1997?  We know some in the FBI knew.  FBI agent John Morris testified he believed Whitey killed Brian Halloran in May 1982. Morris learned Halloran told the FBI Whitey was involved in the murder of Roger Wheeler. If Morris believed Whitey killed Halloran didn't it follow he had to believe he was involved in the murder of Wheeler and the murder of John Callahan? Doesn't this indicate that some in the FBI knew Whitey was involved in murders? Isn't there information that people at FBI headquarters suspected Whitey was involved in the Wheeler, Halloran and Callahan murders?
Assuming this is true, doesn't this demonstrate the FBI's decision to keep Whitey as an informant knowing he was murdering people? How can everything be put on Connolly when many in his job knew Whitey was a murderer in 1982 and did nothing about it? Why then is Connolly the only person who has been demonized and imprisoned? Is this a way to cover up for others in the FBI by pretending there is one rogue agent? Why was the FBI never called to account for its inaction.
Did anyone beyond the FBI know Whitey had murdered people? When John Morris was revealing the secrets from the FBI to the Boston Globe in 1988 did he tell the Globe reporters about them? Isn't it important that we know what FBI agents Morris and Fitzpatrick told the Boston Globe  about these murders when they were disclosing FBI secrets?
Why didn't the Boston Globe in its Spotlight articles in 1988 disclose it was being furnished information from two FBI agents? How did the animosity of FBI agents come into play in the Globe's attitude toward the Bulgers?
These are a few of the questions that I'm wondering about. There is much more to know about these matters as we move along.