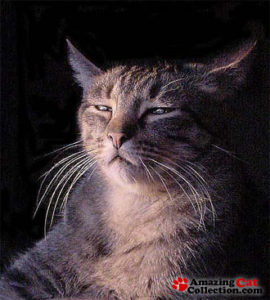 NC wrote in and pointed out that there were two FBI agents who did the most in the Boston area to bring down the Mafia. They were John Connolly and Paul Rico. This I knew.
Guess what happened to them. Both were charged with criminal acts based on testimony of those they went after. Rico would be charged with murder, be arrested, and be treated like vermin. He was shipped off to Oklahoma where he died.
Connolly as you know has been in prison since 2002. He can possibly be release when he hits 99-years-old. That's if he's lucky. Both men were charged based on people with the morals of a devil who were closely connected with the Mafia.  What is strange about the evidence against them is if it were true the Mafia guys would never have been convicted since they would have blackmailed these agents into silence and backing off at the time. (more on that later)
One can only think of the old Sicilian proverb: "Revenge is best served cold." Cold is good because it is harder to trace back to the truth. What made the revenges so perfect here is that all the criminals hit the street and two that didn't, because the campaign of revenge started too late, were given millions of dollars. The icing on the case of perfection is the Mafia made the legal system the agency through which it got revenge.
To digress a bit, one day reading about an author of note I was struck by what he said in a letter to another. He wrote that he apologized for the length of the letter because he did not have the time to make it shorter. That always stuck with me. Lots of people can ramble on but much of what they say can be encapsulated in much fewer words if they would take the time to do it.
Professor Strunk used to suggest that unnecessary words be eliminated. We've all heard the saw: "brevity is the soul of wit." Or, the more commonplace "keep it short stupid."
You must remember the speech by Edward Everett at Gettysburg. The NY Times noted: "Even before the address was given, Americans knew that a great speech was coming, . . . Accordingly, an invitation went out to the person most likely to give it. . . . Edward Everett." He spoke for two hours uttering 13,000 words. Everett noted: "After I had done the President pressed my hand with great fervor, and said "I am more than gratified. I am grateful to you."
Then the president spoke He summed up what he had to say in 272 words.  The next day Everett wrote to the president: "I should be glad, if I could flatter myself, that I came as near to the central idea of the occasion in two hours, as you did in two minutes."  
I digressed because if you've read any of the court decisions both from the federal court and Florida appeals court in these Mafia/Whitey matters you will wonder at their length. Perhaps they run so long is because they really say very little but seek to hide it. After a while you think "what are they trying to hide?"
Which makes me wonder why no one is bothered that the Mafia was able to get such revenge on two FBI agents whose function was to get the Mafia. You should read the Congressional hearings where our Congressmen lapped up the words of the lawyers representing the Mafia guys.
You'd think the FBI would have done something to protected its agents. The only evidence against them was from paid criminals who gained greatly from providing it. The main ones are so evil it was like calling upon the Devil to give evidence.
Which brings me to my final point. I ask would the courts accept evidence from the Devil? How does a jury decide when the Devil is lying?
We know a Boston federal jury in the Connolly case by its verdict showed it refused to believe anything a devil named Martorano told them. Yet, the federal prosecutors put him in front of another jury. Is justice a game? It allows liars to testify until someone believes them?
How can we say we have a justice system when it fails to recognize that there are some people unworthy of belief. More so, when guys who devote their lives to fighting these devils find the devils, the prosecutors, and the judges are in league together.