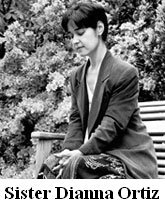 Throughout the United States many states are in the process of making it more difficult for women to obtain abortions. In legislatures controlled by Republicans men, there seem to be two urgent issue motivating them to enact laws: aside from limiting access to abortions; the other, is to limit access to the  voting booths.
These laws are aimed at those on the middle to lower end of the economic ladder. I think of them as "more babies, less voters" laws. They do not affect the well-off like many other events such as freezing weather without water and electricity. They can escape the latter horrendous event by flying to Cancun or some other warm place just like they have the ability to travel to other states or countries with less restrictive laws to have abortions.
It is abortion that is a Sunday issue because the churches seem to be the moving force behind it. What are we to think of women who have had abortions? Do you know any? Is she what you would call a good person or an evil person? Would you like to see her punished? I know a number who I am told have had abortions who are good, kind, smart, generous, and live excellent lives and any idea of a state inflicting punishment on them is abhorrent.
Are these women an exception or the rule? Are other women who have abortions to be considered criminals? In some of the states the legislators have considered the idea of charging these women with murder. Do you think that is right?  If not, do you think anything should be done to the woman?
Since churches deal with sin, how great a sin is it? Can it be forgiven? Is it worse than one adult murdering another? Is it worse than those who use capital punishment to execute those deemed criminals? Is it worse than killing innocent non combatants with drones? They all involve taking a life. Is there a scale which one can use to decide this?
I recently heard of a nun who had an abortion. Diana Ortiz was born in Colorado Springs on Sept. 2, 1958, and grew up in Grants, N.M. She entered the Ursuline novitiate in 1977. She taught kindergarten in Kentucky. She went to Guatemala to help Mayan grade-school children learn to read and write and understand the Bible. At the time of her recent death she lived in Washington with a Catholic community of lay and religious men and women and was deputy executive director of Pax Christi USA. How are we to regard her abortion in weighing it against the good of her life?
Here's what she said about getting an abortion: "I felt I had no choice, If I had had to grow within me what the torturers left me I would have died." Did she sin? Should she have been punished?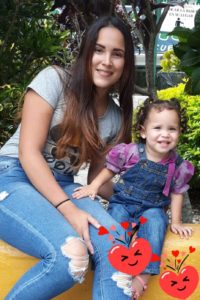 Then there's Fexsibel Bracho, 24, the mother of three who according to her mother "didn't have money for birth control" who when finding herself pregnant sought to end it. Mentally unable to bring another child to join her family mired in  poverty she went to a clandestine clinic to end it. "The procedure, performed with a hook, punctured her uterus. She died of a hemorrhage on Feb. 2."
When I was in the district attorney's office a  self-described "good Catholic" couple asked me to help them get an abortion for their daughter. They assured me they were against abortion other than now. Their daughter was in a state facility for the mentally ill and had been raped. They feared for her life.
How do we measure abortion on the scale of sins? It is not one of the Catholic church's seven deadly sins : pride, greed, lust, envy, gluttony, wrath, and sloth. Where does it stand on the scale of taking lives mentioned above? How do you tell Sister Ortiz or the Catholic couple's daughter who were raped to carry that child knowing it will kill them? Why would you want to force women into Ms Bracho's position. 
Sister Ortiz said speaking of the men who kidnapped, tortured and raped her: "The fact that I'm a Catholic nun and I'm not able to forgive, that makes me feel all the more guilty. I'm not sure what it means to forgive."  The answer she had was: "I leave that in God's hands,"  
Is not that what we should be doing relative to women who have abortions? We should stay out of their lives and let them make their decisions without interference not having walked in their shoes. We should make sure those that decide to have an abortion can do it without endangering her life.
As to a woman's decision, I suggest we turn to Christ's teachings during the Sermon on the Mount in Matthew 7: "Judge not, that you may not be judged . . . why seest thou the mote that is in thy brother's eye; and seest not the beam that is in thy own eye?"  Then we should leave it in God's hands and the states should stop interfering with women.