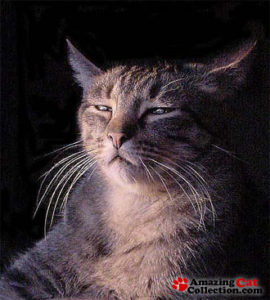 Did you ever hear of Kitty Genovese?  Her name became quite well-known even though she was just what Leona Hemsley would call one of the little people.
If you never heard about her let me first assure you she was not part of the Genovese Mafia family. She was a twenty-eight year old woman who managed a bar, working two shifts a day, saving money in the hopes of opening an Italian restaurant. She was coming home around 3:00 a.m. when she was attacked and murdered.
What gave her such publicity were the stories that popped up after her body was found outside her apartment building. She had been stabbed multiple times and sexually assaulted. The story went that while she was screaming for help during the attack on her that more than two dozen people watched it happen and no one did anything to help her.
People were outraged. How could it be that no one tried to assist this young woman during her attack? There was national revulsion. It would be studied for decades after.
One person noted, "It seemed to explain something about urban life — how neighbors in the cold, unfeeling city would watch someone die and make no effort to help."
Have you ever wondered what you would have done in that situation?  Suppose you were walking down a street and someone told you a murder was occurring in the building across the street. What would you do?
Or think of it this way. You know to a certainty that in a certain building in your city you believe premeditated murders are being carried out every day. What would you do?
We know of one person who believed that and took action. He went into two buildings and murdered two of the people involved in doing that. He believed he was stopping these murders and saving lives. His name was John Salvi. He'd be convicted of their murders, sentenced to prison where he took his own life.
What I'm getting at is that the murder of Kitty Genovese is not the same as the taking of life of a fetus. If in a clinic where abortions were taking place instead of abortions 28-year-old women like Kitty Genovese were being murdered our response would certainly be different.
I'm thinking of this due to the Roe defying unconstitutional legislation being enacted in Republican controlled states. These laws being passed in willful defiance of the Roe decision with draconian penalties seem to put the life of the fetus on par with that of a 28-year-old woman.
It would appear to be common knowledge that a woman who becomes pregnant baring unforeseen events will bear a child around nine months later. Also that any abortion within that time will prevent a child being born. Whether the abortion is after one week, five weeks, ten weeks, or whatever time period the result will be the same.
Why then are these new abortion laws allowing abortions up to a certain period but forbidding it thereafter. The allowed abortions take a life in the same way a disallowed one. Why is time a factor?
It's seem to me if you want to ensure all pregnant women carry the child to delivery you'd have a blanket rule: no abortions. Other than that it seems these laws are being passed more for political reasons than as a concern for the life of the fetus.
If these states truly wanted to stop or seriously diminish abortions rather than grandstanding about it I make this humble suggestion: put a bounty on all children born in the state. Put out notice that hereafter any woman who brings a child into the world as a result of a pregnancy will receive one hundred thousand dollars and a sum of thirty thousand a year until the child reached 26-years-old.
I don't think that will happen. You've heard talk is cheap – well so is passing legislation that cost nothing and will have no effect on the men voting for it.