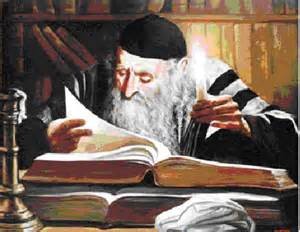 Digging down through these matters attempting to come up with some consistent version of the truth has been my goal. I did not get involved in this matter with the intention of doing it. I slowly got dragged in. I was so naïve in the beginning that I thought Gerry O'Neill and Dick Lehr were on the level when I read their book Black Mass.  As time passed I understood they had taken a certain perspective and used the book as a vehicle to justify it. I would eventually begin to recognize it as a good piece of fiction.
As for Howie Carr's book about the Brothers Bulger I knew that would be the usual stuff by Carr which would mirror much of what he talked about on his afternoon show a diatribe against Bill Bulger so I placed little trust in it. The attack on Bill, I should mention, was also in part the thrust of Black Mass as was the prosecutor's idea of making Whitey the heavy.
As you know I attended the John Connolly trial. I concluded it was staged for the purpose of whetting the media's appetite for some red meat to chew on which would hurt Bill Bulger's reputation. It was also put on as a show to make Connolly into a rogue agent so the FBI could put the embarrassment of having two of its top echelon informants exposed. My book, Don't Embarrass the Family, talking about this was written right after the trial in 2002.
I sat on it for ten years until after Whitey Bulger was arrested in 2011. I put it out because much of the reporting that followed his arrest seemed wrong. At that time I knew very little about the true facts behind these matter.
Because my book was self-published and would most likely never be read by anyone my son suggested I try to publicize it by starting a blog and writing about Whitey and his trial. With his help I set this up and have been at it since. In doing it I have strayed from the subject of Whitey much to the irritation of some people but continually returned to it.
Looking back I was slowly learning to understand things better. Contributing greatly to this were the comments I received from those who read the blog. Also, discussions with people with first hand information added to my store of knowledge.
One of the best books written on the matter is that of Deadly Alliance by Ralph Ranalli written in 2001. Unlike most other authors he came at the subject with a somewhat open mind. His goal in writing it was different from that of other people. I have read his book at least parts of it a couple of dozen times. Amazingly each time I go back having learned more about the matter in the interim I find new gems and understand things better or at least differently.
That is the way things work for us. When we first learn something about a subject matter we understand it only to a certain level and make conclusions based on that information. As we study it more we learn other things and often we have to go back and reconsider what we first believed. The more we study and discuss the matter the more we understand it.
The matter involving Whitey has had few people who have really considered it in-depth. What happened is biased people in the media and prosecutor's office intent on telling one story got it out first. That has been accepted by the public, the media, and the judiciary. That story was then used as a basis for everything that was subsequently learned. Where facts totally contradicted the story they were squeezed into it, ignored or changed.
That is why you see a highly respected and intelligent judge like William Young of the federal district court believing one thing Flemmi says about an incident but not another. He did not believe Flemmi's testimony that he murdered Debbie Davis because Bulger told him to do it (he got that right); he did believe it when Flemmi said Bulger strangled her (he got that wrong – Flemmi told Martorano he 'accidentally straggled her.) He appears not to have even considered that if Bulger had no motive he would not have done the act. Young would also do that in matters relating to Louis Litif as I explained before.
The common theme among the judges is Bulger is, as one judge said, 'a monster. It follows that all murders are attributable to him even after the reason given for his alleged involvement is totally discredited or undermined he must still take the blame. Likewise, all people who associated with him are likewise little monsters which resulted in Catherine Greig's outrageous sentence which is the highest any woman without a criminal record received for a non-violent crime not involving drugs in the history of the United States.
I will never know the full truth but will keep trekking toward it. I do know what is out there is not near the truth. I do know some good people have suffered grievously because of it. I am hoping to be able to show that in one book at some point soon.