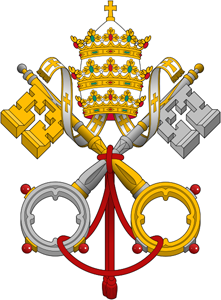 Kevin Cullen of the Boston Glove wrote something a few weeks ago about another scandal in the Catholic Church which he called the annulment scam or something to that effect. He mentioned in passing Sheila Rauch Kennedy's book called Shattered Faith.
That struck a note for me because I wondered how it was that Ted Kennedy and Joe Kennedy were able to get their marriages annulled by the Catholic Church after being married for so many years: Ted to Joan for about 20 years and Joe, the son of Ted's brother Bobby, to Sheila for 16 years.
That was what Sheila wondered also. She had no problem with them being divorced which was an event she brought about because Joe had found some other arms that a country music song would suggest apparently had not gone cold. They went their separate ways on a somewhat friendly manner; Joe kept the house they lived in; Sheila with their two kids, twins, had to move to Cambridge. I'd guess Sheila was indoctrinated in the belief she should not complain for after all it was in the best interests of the men in the family that she go along with their desires.
Things were good until around one Easter, as I recall, she received a letter from the Archdiocese of Boston telling her that Joe wanted their marriage annulled. Somewhat shocked after realizing that an annulment meant no marriage took place – something she believed would be permissible in circumstances where it had not been consummated – but she had children from the marriage which for many years was a source of joy and fulfillment. It made it difficult for her to accept that the Catholic church was perhaps going to suggest they were never married.
She called Joe to find out why he was saying they were never properly married. He told her it was a lot of "gobbledygook." His new squeeze wanted a Catholic Church marriage so the only way he could get one was to go along and pretend their marriage never happened. She said she couldn't do it because it was insulting to God to suggest such a thing. He knew they were married, she knew they were married, so there was no way the Catholic Church could say they were never married.
Well the Boston Archdiocese after taking an extraordinary time to come to a conclusion – mainly because of her opposition and refusal to be cowered by her dealings with the priests – she was not a Catholic but an Episcopalian so she had not been indoctrinated into substituting her will for the dictates of a priest – decided that there was no marriage in the first place. Joe had at the time of their marriage some type of disability which made him incapable of appreciating the sanctity or purpose of a Catholic marriage. It did not interfere with his duties as a member of Congress. What does that tell us?
He was off the hook so having never been married he could now marry for the first time in the Catholic Church which forbids people from marrying in the church if they had been married there before and whose spouse still was living. Sheila wasn't a happy camper. She appealed to Rome – the Boston archdiocese told her that would cost $850. – she refused to pay knowing they had to pass her appeal on under Canon law. After some time Rome decided the Boston archdiocese was wrong. It annulled the annulment. This put Joe in the position of having married a second time in the church while his first wife was still alive. Thus in the eyes of the Church he was now not married to the woman he had been married to a short time before.
Sheila hints at how lucky she was that she was Episcopalian by telling the story of other women who had dedicated their lives to the Catholic church and found themselves after twenty or so years of marriage abandoned by the church by having their marriage declared to have never happened. This shattered their faith and took a heavy toll on her children. These women, and their children, lost their faith. Sheila maintained her Episcopalian beliefs.
The Catholic church because it does not recognize divorce conjures up a more insidious type divorce it calls annulment. By some magic it reaches back two decades or more to analyzed the mental state of people to conclude a marriage never existed when most folk have no doubt that one did. I never understood how any man, or woman, could go along with this pretense. It seemed they all believe they can trick God.
My favorite story in Sheila's book is of a woman who had been married for a dozen or so years and had several kids. She was in a severe automobile accident and was thought to be on her death bed. She and her husband never married in the church so arrangements were made to give her a Catholic church marriage before she passed on. The ceremony was held and a proper marriage took place in the eyes of the church.
To everyone's surprise the crisis passed and she began a slow recovery. When she got back on her feet she immediately filed for an annulment of their recent marriage. She had fallen in love with one of her doctors and wanted to marry him in the church. The basis for her annulment was that her church approved marriage had never been consummated.