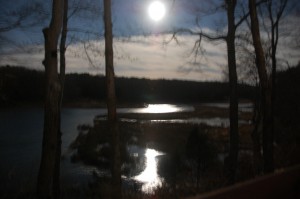 The news out of Pennsylvania was quite shocking. The records of six dioceses show that over 300 priests abused over a thousand youngsters. Here's what a grand jury said: "Priests were raping little boys and girls, and the men of God who were responsible for them not only did nothing; they hid it all. For decades. Monsignors, auxiliary bishops, bishops, archbishops, cardinals have mostly been protected; many, including some named in this report, have been promoted."
We know it is not limited to these six diocese in Pennsylvania. It has happened in every other state in our nation. It was first exposed in the Boston Archdiocese by the Boston Globe. How astonished I was at that time thinking that one priest would have abused children? I looked for reasons not to believe it . I attributed to the long-term animus of the Globe to the Catholic Church.
But like the broomstick in Disney's Fantasia brought to life by the Sorcerer's Apprentice the buckets of bad news kept coming. Each one containing more and more revelations of pedophilia by priests.  This plague was not limited to the United States but was world-wide tearing apart the Catholic Church in Ireland and other countries as is happening today in Chile. It bankrupted dioceses, it cast a black pall over the Church, and sadly its teachings itself were looked upon as bankrupt as people thought "your actions thunder so loud I can hardly hear what you are saying."
Horrible was the idea of a priest abusing a child. Worse though, was the idea that it was condoned and covered-up by so many others, members of the clergy from cardinals down the ranks to other ordinary priests who knew about it and did nothing. As a long term prosecutor I was bewildered that an archbishop could know a priest committed the crime of sexually abusing a child and send him out to say Mass and to continue to interact with children. He belonged in prison not on the altar of God.
The Catholic Church was acting like the Mafia or the FBI. it was a male organization structured like a pyramid with a man on top, his lieutenants, captains and so on. Its primary mission was to protect itself over all other things; its first commandment was "Don't Embarrass the Family," as my book title read. In trying to protect the name of the organization it ended up destroying it. Not so much for me but for future beneficiaries. For who, not immersed in the core doctrines and beautiful teachings of the Church, would want to even give it consideration?
I find one satisfaction in this horrible of horrible situations: my father did not live to see it.  He died in 1981. He loved the Catholic Church. He held the Catholic clergy up on the highest pedestal. Many times he would tell how father so-and-so said this or that as if it had been told by the Pope himself. How devastating it would have been to him.
I was raised a Catholic. I still am. I am somewhere between being a good Catholic and a bad Catholic. I look with fondness on the Church. I was an altar boy in the South End of Boston at the Immaculate Conception Church.  In those days the Mass was in Latin. The priest would start the Mass by saying "Introibo ad altari  Dei."  (I go to the altar of God) I would respond: "ad Deum qui laetificat juventutem meam."  (to God who is the joy of my youth). The back and forth in Latin would continue but my first response was so true, God was the joy of my youth.
How fine it was to know He was there for me as I moved step by step through my youth. "Even though I walk through the valley of the shadow of death, I will fear no evil, for you are with me; your rod and your staff, they comfort me." He tucked me in at night; He helped me not to strike out when the bases were loaded; He gave me a boost in passing examinations for which I had not prepared.
It is a great tragedy that so many children who have been abused by priests were deprived of the comfort of God as the joy of their youth because of the vile acts of those who acted as His representative. However, the greatest of all tragedies is there will be millions of children whose families have been chased away from the Church by these dastardly acts of the clergy who will not have as I did the Hand to help them through their dark days.