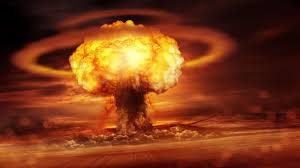 What's it all about, Alfie?
Is it just for the moment we live?
What's it all about when you sort it out, Alfie?
Are we meant to take more than we give . . . .
Dealing and discussing things with grandchildren for a long time obviously makes one wonder what's it all about. Here are some of the issued that seem to have risen lately.
Were Adam and Eve Jewish?  I never thought that they had any particular religious beliefs but if you believe in the Bible which is the book of the Jewish history, poems, tales and songs as they pursue the will of Yahweh you have to say that they must have been.
Did Jesus talk about the billions of stars?   Not that I'm a Bible scholar but my limited study in the area never indicated that he did. From that question comes the expected why are there so many stars? Did Jesus know about those stars or did he only know what a person born in Bethlehem would know about the universe?  Never mind the stars, did he know of the people living in other continents of the earth. If he is God wouldn't he know about all the stars and galaxies and other people? Did He forget He was God when he came to earth and was only a regular man?
Why did God choose the Jews as his chosen people over all the other people in the earth?  This was an easy one to answer because if you believe the Bible you have to believe Adam and Eve were Jewish they were the first people to inhabit the earth. Having created them they were the only people in the world at the time so it followed that they were chosen. God did not choose them over other people since there were no other people.
Were Adam and Eve white?  When I heard this I thought of how it would present a somewhat difficult problem for many people in America. You would have to think knowing what we know today about the people who lived around Jerusalem at the time and were descendants of Adam and Eve that they were dark-skinned and not white. But we really don't know where they lived. Perhaps it was in Sweden and in that case they would be white. We assume though that they lived around the area we know as Israel today. Jesus was born of Mary who was Jewish so Jesus despite all the European depictions of Him must have been dark-skinned. How then does this fit in with the idea some Christian people in America have that the white people living in America have been chosen by God.
Where did all the other races come from if Adam and Eve were the first man and women?  The problem I had answering this question was the shortness of time in which these different races would have to come about if the Bible was literally true. One writer tells us: "When we start our thinking with God's Word, we see that the world is about 6,000 years old. When we rely on man's fallible (and often demonstrably false) dating methods, we can get a confusing range of ages from a few thousand to billions of years, . . . The age of the earth ultimately comes down to a matter of trust—it's a worldview issue. Will you trust what an all-knowing God says on the subject or will you trust imperfect man's assumptions and imaginations about the past that regularly are changing?"
We are able to know what the all-knowing God says by reading the Bible. I've got 6,000 years to work with. We could see that since the time of the ancient Greeks – about 3,000 years ago – man has not changed much, if at all. There seemed to be no way to work my way around this and come up with an answer how so many different races came about in 6,000 years.
There's more to consider but for now I have to go back and do better with what's on the table.