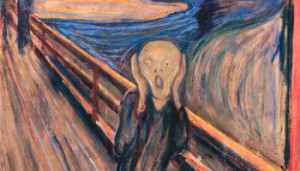 Do you remember this that happened about two years ago in February 2017: "Boris Nemtsov, a leading opponent and former deputy prime minister was gunned down in Moscow just a few hours after a radio interview in which he denounced Vladimir Putin's "mad, aggressive" policies, and the day before he was to help lead a rally protesting Russia's actions in the Ukraine crisis and the economic crisis at home." He was murdered crossing over a bridge in which the Kremlin can be viewed in the background.
Did you know of Vladimir Kara-Murza?  He worked closely with Nemtsov. Born in Moscow he is a green card holder who lives in America with his wife and three children. Although still a young man he believed it his life's mission to bring freedom to Russia. On May 26, 2015, he suddenly fell ill in Moscow. He had been poisoned, suffered organ failure, and fell into a coma. He was eventually brought to America by his wife where he recovered slowly after many months convalescing.
A documentary film was made of the murder of Boris Nemtsov. Against the advice of his close friends Kara-Murza went back to Russia to help publicize the documentary. On February 2 three days ago while in Moscow he again fell ill. Right now he is in a coma and on life support.
Both times he fell suddenly ill he was active and in good health. He said he was poisoned because of his political activities: "Frankly there is no other possible reason. I don't have any money dealings. I don't have any personal enemies. I didn't steal anybody's wife." Keep in mind he loves his country of Russia but he lives in the United States for his own safety.
Senator Rubio stated "Vladimir Putin does not deserve any benefit of the doubt here, given how commonplace political assassinations and poisonings have become under his regime," Senator Ben Cardin said this: "appears to be part of an alarming trend where Russian political opposition are targeted for their work."
Writing those words safety of America sort of brought a chill to me because while doing it I recognized that President Trump sees no difference between America and Putin's Russia. Yes, Russia with all its evils and deprivation of rights to its people where one person has a term in office that will never end,  a country that none seek to go to gain freedom, a country that had a national policy to cheat in the Olympics; a country that invades its neighbors and takes their land, a county which is a menace to world peace and which seeks to destroy American democracy.
I wondered when I heard what Trump said in his Super Bowl interview with Bill O'Reilly "can this possibly be the feeling of people who voted for him. Do his supporters feel as he does that there is a moral equivalency between our countries." This is stunning:
Bill O'Reilly:  Do you respect Putin?
President Trump:  I do respect him, but —
O'Reilly: Do you? Why?
Trump:  Well I respect a lot of people but that doesn't mean I'm going to get along with him. He's a leader of his country. I say it's better to get along with Russia than not. And if Russia helps us in the fight against ISIS, which is a major fight, and Islamic terrorism all over the world that's a good thing. Will I get along with him? I have no idea.
O'Reilly: But he's a killer though. Putin's a killer.
Trump:  There are a lot of killers. We've got a lot of killers. What do you think – our country's so innocent?
But that is not the worse of it. No not by a long shot. Unfortunately some feel that his followers will continue to support him. I urge you to read Nick Cohen's article in the Guardian.  He starts: "Compulsive liars shouldn't frighten you. They can harm no one, if no one listens to them. Compulsive believers, on the other hand: they should terrify you. Believers are the liars' enablers. Their votes give the demagogue his power. Their trust turns the charlatan into the president. Their credulity ensures that the propaganda of half-calculating and half-mad fanatics has the power to change the world."
He ends by saying: The alternative, and not only in America, is to go back to the despised and patronised working-class followers of the right. You should try to win them over in elections rather than march with the already converted at rallies. You should cordon off the true racists and fascists and listen to and argue with the rest with a modicum of respect. If that can happen, then perhaps the world will learn that the best way to end the power of compulsive liars is to break the compulsion of their followers to believe.
I never thought I would say this but there is a chance America's experiment with democracy could fail.