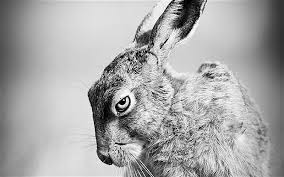 The News hour's Ju­­­dy Woodruff on Wednesday evening presented three experts on Syria who offered up their opinions. They all said things there were horrible; yet nothing would be done about it at this point. We had to wait until a new president took office. They all agreed that whatever plan Obama had for Syria that it has spectacularly failed.
0bama has apparently gone golfing for the remainder of his term. He is content to let the Syrian army along with the Russian use the most brutal tactics against civilians seen in the history of warfare. To do anything to stop them would require him to interfere with his golf game. For him Syrian lives do not matter. 
Meanwhile the slaughter continues hour by hour, day by day, with the Russian and Syrian forces gaining more and more territory while murdering more and more civilians as they try to eradicate the forces fighting against the regime. Obama is so afraid of doing anything to stand up against Assad he is damaging America's reputation forever especially since years ago he stated it was American policy that Assad leave office.
One of the panelists said the only hope in Syria was if there was a cease fire but as long as Obama rules out any American participation in the battle against Assad then there will never be peace. It was reported that John Kerry told a group of Syrians opposed to Assad that his hands are tied by Obama. "I think you're looking at three people, four people in the administration who have all argued for use of force, and I lost the argument."  He so cavalierly told that to the Syrians one can only believe it is known to the Russians. Putin had to smile knowing Obama's fear of a fight. 
Kerry went on to complain that Congress refused to allow a vote on attacking Syria. True that is Mr. Kerry but that was two or three years ago. We had not gone into Syria because we did not want to invade a sovereign nation. Since then we have been flying sorties over it every day attacking the ISIS strongholds. We have Special Forces on the ground there. None of that has been voted on by Congress.
Your hands are not tied by Congress. You are looking at a situation where many have suggested that  both Syria and Russia are committing war crimes. You wring your hands and pass the buck.
One article spoke of Kerry at the UN saying he has "become himself the butt of jokes in some American and non-American circles describing him as a naïve pupil of the shrewd Russian top diplomat. The joke is now on Kerry and his department, which now answers every serious question by promising Kerry would be meeting with Lavrov soon . . . ."   It also noted that "the human cost of the crisis in Syria hitting unbearable levels." 
Years ago I proposed a tactic to be used in Syria that required a massive influx of American forces slowly moving into the country. It would have worked and saved many thousands of lives and prevented the exodus of Syrians to Europe. That no longer can work. But what can?
Do I suggest nothing can like those so-called experts? Absolutely not! America must act if it can and here it can.
The answer is easy. It just takes a little foresight and courage. It takes looking back at what happened before when we were about to hit the Syrian treasures of Assad, his infrastructure, palaces, air force and army because of his use of chemical weapons. He folded his hand and gave up the chemical weapons. I am not privy to any side deals made with him about us not attacking him but whatever they were his recent actions have clearly abrogated them.
Here's my plan. Get all the forces we planned to use during the prior confrontation back in place within a week; tell Assad he has that one week to stop murdering other Syrians. He must pull back his army and ground his air force. If he doesn't we then let him have it with our full complement.
We have the power; all we need is the will. We do have a moral obligation to prevent war crimes. If we don't act when we can doesn't that make us implicated in those crimes?