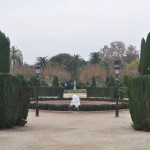 It sounds outrageous for Whitey to make that claim in a motion he filed in court wherein he asserts that being an FBI informant he had the right to commit homicides.
He alleges this in his initial thrust back at the government in his attempt to avoid being sent to the Florida  or Oklahoma prison system.  Fed Penitentiary ADX may be a cleaner version of Hell but sitting in either Florida or Oklahoma facing the death penalty would be the dirty version of Hell with thousands of devilish felons haunting his every minute.  Whitey's real purpose in doing this is to terrorize the FBI as I noted so that the FBI will pressure others to give Whitey what he wants.
You'd think it makes no sense for the FBI to be frightened over such a frivolous claim.  It seems doubtful any judge would even entertain it.  The FBI has no authority to let people commit homicides so end of the issue.  The government can't murder people!
Wait.  The government can executed people.  The feds executed Timothy McVeigh.  Oklahoma, Florida, Texas and a dozen or so other states have a death penalty and use it.  I know these are done after lengthy and open judicial process but they're still government killings.