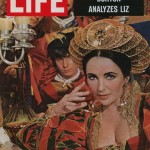 "The sentencing ends a sordid chapter in Boston history featuring FBI and government corruption that helped Bulger continue a reign of terror for decades and flee the city just ahead of an indictment" thus wrote Time magazine, November 15. The words "sordid chapter in Boston history" and "continue his reign of terror for decades" were also used by ABC News, Sky News in England (leaving out the FBI reference), the Belfast Telegraph, (I noticed that paper considers itself part of the United Kingdom), and the New Haven Register to name a few of the mimeographed reports flying throughout the world.
It is this type of reporting that demonstrates how people get misled and deceived. Let's put it frankly, the closest there has been a reign of terror in Boston since its founding in 1630 was probably during the times of the witch trials; even the Mafia, an organization with many times the perversity of Bulger and whose criminal influenced dwarfed his never had its reputation reach the lofty level as having it said of it that it brought about a reign of terror. Not even in New York City when it had over a thousand members in five families and controlled many legitimate businesses and unions was that description used.
By the way has anyone heard it suggested that Stevie Flemmi or John Murderman Martorano or Howie Winter were involved in a reign of terror? Another thing to keep in mind is that in the early to mid Sixties more than 50 gangsters and those mistakenly thought to be their associates were murdered in Boston. While government witnesses Flemmi, Martorano and Salemme were involved in a good portion of those killings, Whitey had no involvement at all. Yet even those days when the notoriety of the murders had a big write-up in Life Magazine on February 24, 1967 (cover pictured above) which contained photographs of 41 men who were murdered, no one called it a reign of terror.
Next, the concept that Bulger was running amok for decades is also greatly at odds with the facts. Until he joined with the Somerville and Roxbury gangs in Winter Hill in late 1972 he was a nobody. Murderman said he had no idea who he was when he approached him at that time. Patrick Nee (Whitey's partner in South Boston and member of rival Mullins gang) said when Howie Winter heard Whitey wanted to meet with him he had never heard of him.
While Martorano had already murdered around 8 people by the time he met Whitey and Stevie Flemmi who first met him in 1974 had murdered 13, Whitey had only one in his belt which was Donald McGonagle who he mistakenly murdered thinking it was Paulie McGonagle, a leader of a rival gang.
Whitey became a junior member of the Winter Hill gang that was headed by the tough, no nonsense, murderer Howie Winter with his two equally tough, cruel murderer buddies Joe McDonald and Jimmy Sims who shared power with Murderman the head of the Roxbury group. Until 1979 when the Race Fixing indictments came down, Howie and Murderman ran the show as witnessed by their meetings with Mafia under-boss Gerry Angiulo where they planned some of their hits.
Bulger and Flemmi took over in 1979. By late 1994 Whitey was on the lam. The decades boil down to about 15 years when it could be said he was co-boss of the non-Mafia rackets in Greater Boston. Hardly was it decades.
Yesterday Carmen Ortiz, the U.S. Attorney in Boston, started off by saying: "The myth, the legend, the saga of James Bulger is now finally over."  She went on to say that "Mr. Bulger . . . was a terrorist and is a terrorist he terrorized individuals that crossed his path, a path that was driven by his desire for power for greed and for ambition."  
If you read that closely none of it makes sense. Myths and legends don't end; persons aren't driven by a "desire . . .for greed and ambition."  But beyond those Yogi Berraisms the myth is hardly over when a person who is supposed to know what a terrorist is, and whose office is actually prosecuting a real terrorist, Joker Tsarnaev, enhances Whitey's reputation by calling him a terrorist, which he clearly wasn't.
We're in the middle of the war on terrorism so we should be careful in using such words in a hyperbolic manner. Whitey was an evil man, a gangster, a callous individual who did the worst of crimes without a second thought, he murdered people. But he wasn't a terrorist nor did he ever terrorize Boston.
And if we call Whitey a terrorist, how can the U.S. Attorney allow people who fit his category, some even worse than him, to roam freely on the streets of Boston. Or, for that matter, to bring them into the government boat and use them as witnesses. How also could the FBI justify its program of using terrorists to gather evidence and "keeping them safe" while they cooperate with the FBI?
Carmen also misspoke in another way. This story is far from over. It continues to this day because the FBI still is operating in the same manner as it did at the time of Whitey Bulger and right now, if Whitey is a terrorist, the FBI is cooperating and protecting terrorists who have climbed into its embrace as it did when it brought both Whitey and Stevie Flemmi onto its team as protected Top Echelon Informants.
The story will also continue until it is recognized that former FBI Agent John Connolly in protecting Whitey and Stevie was following the mandates of his job; and, until we get to the bottom of how it was that a mid-level vicious criminal who never infiltrated a legitimate business and whose true power base was in a small section of the City of Boston was promoted to such heights that the sentencing judge was worried that he had become the face of Boston.