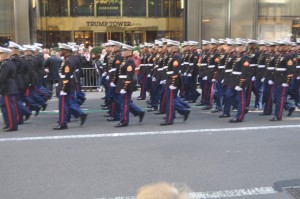 A state representative from MA wrote to the president of Hampshire College, where the students are treated like professors and the professors act like students after learning the president of that college decided to remove the American flag from campus because he felt it was divisive and represents for some a disruptive symbol as well as a symbol of fear and that by taking the action that he did he may eliminate the oppressive effect it is having on the college's attempt to enter into discussions about "racist, misogynistic, Islamophobic, anti-immigrant, anti-Semitic, and anti-LGBTQ behavior," that the president should put the flag back up because "discussions surrounding these above groups would not even be possible if not for the sacrifices of our service members and veterans" and further that "having the aforementioned discussion and respecting veterans are not mutually exclusive."  
I have no problem with the representative complaining. That is his right. But to my way of thinking tying the flag issue into the veteran sacrifices or respect for veterans is misunderstanding what the flag stands for. The veterans did not fight so that the flag would be respected; they fought for what the flag represented which is our country and its values. They fought so that the people who live here would be free to enjoy our freedoms and be free from fear of assault from others who do not like the way they believe. The flag does not represent veterans anymore than any other American.
As expected a veterans group is planned a march near the campus. In stating its purpose a spokesman noted, "There is no intent to block access to the College or to be disruptive in any way, we would simply display The American Flag to show support for the Flag and theUSA." He spoke as if the Hampshire College students and the staff would not know what the flag looked like.
The "flag controversy" seems to raises its ugly head every so often. We saw it in the NFL where the NFL owners provide the stage for those who show disrespect for the flag during the National Anthem. To compensate the NFL now has a field size flag which is absurd especially the way it is handled. The flag is not supposed to be a gimmick. It demeans it to see it carried around as if we're about to rain and the field needed a tarpaulin.  I like to see the flag flying freely on its staff.  I like to see it handled with respect as it is in the military where it is never allowed to touch the ground.
As we just passed this season of good cheer the flag dispute reminds me of the "taking Christ out of Christmas" squabbles that usually begin after Black Friday. Not to be confused with Black Thursday, the day of the rope. I never understood why some got upset at others who try to erase Christ from the marketplace.
It does not infringe upon anyone's personal rights. No one stops anyone else from saying "Merry Christmas." If you fear offending someone by saying it then don't say it. It is so simple. If someone gets offended if you say it that is his problem and not yours.
So should it be with the flag. If a college decides not to display it so what. It does not interfere with anything you can do. Get two of those car window flags and drive around to your heart's content. Put on flag pajamas. Why are you surprised at something like that at schools that cuddles and coddles their students for fear they may be rattled by reality?
The issue comes down to a basic belief in what the flag or Christmas means to an individual. If you respect and honor the flag you cannot force others to do that if they don't just like you can't force someone to believe in Christ the same way you do if they don't. Isn't that after all the wonder and beauty of America letting people alone.
Those who were really bothered by the NFL giving a platform to players who show disrespect for the flag did what they should have done. They walked away from supporting it and found life was much better away from it. Those who really object to those who erase Christ from Christmas should not do business with them. Those offended by the Hampshire president's action should not send their kids to his school or support it which they probably had no intention of doing in the first place.
As we enter into an uncertain time in America remember the flag represents all of our freedoms and all of us.  The flag for me it is an important symbol of the country I love which protects the liberty and justice for all. All means all regardless of differing beliefs, backgrounds or looks. Beware of the demagogues who seek to separate us.