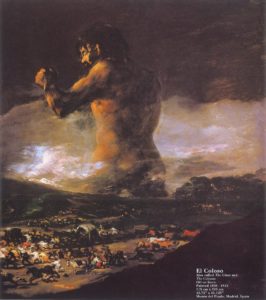 I find myself reflecting on my background and beliefs more and more as I witness the changes in my nation America. Yes, my nation even though none of my grandparents were born here. Sure the nation existed before they came and for sure there are those who can claim their heritage back to the earliest settlers but I've never doubted this nation belonged to me as much as it belonged to any other even though I'm descended from recent immigrants.
The first ten years of my life I lived in government owned housing. In other words my life style was subsidized in part by the government something we often forget in our diatribes against the government helping others. My father held government jobs all his life from teacher to police officer to probation officer. My mother worked as a public school  teacher prior to being forced to give up her job because she was expecting a child. In her days women were not allowed to teach if they were married so she hid her marriage from the school authorities until she could no longer do it.
Most of the families that lived in my courtyard were Irish. The names were Gaughan, O'Neil, Clifford, Coughlin,Murphy. Mixed in we're Italian: Niosi,  Lebanese:Thomas, English: Julian, Pitts, Scottish: MacElaney and others. The children in these families also being aided by the government and also believed they too were as American as any other even though most of their parents or grandparents were immigrants.
At age ten I moved into a single family house my folks purchased in a neighboring community again into a mainly Irish neighborhood of three.deckers where my youthful friends came from even more diverse backgrounds: Italian, Polish, English, Lithuanian, German, Swedish, Ukrainian. Again most were first or second generation immigrants. Here too we had no doubt we were all Americans.
It was from these neighborhoods that America drew it soldiers and workers. It was from these neighborhoods the Democratic Party drew its votes. These were the new arrivals to the land – people who had left other lands for a better life in America – those other lands not offering the opportunity or safety to these folks that they believed available in America. Their former lands were never denegrated nor were they for wanting to better themselves.
America allowed them to come. America gave them the opportunity to live free, have employment, have a place over their heads to shelter in, and feed and raise families. We took it for granted that is what America was about. It opened its arms to those who had little and beckoned them to come. It did not examine their wallets or education.
Not only did we believe we were true Americans – we used no hyphens in describing ourselves – we also accepted that we could freely practice our religion. And we did openly and proudly. Most were Catholic. At times we had religious processions on the public streets and an almost daily occurrence in my second neighbor was a flock of nuns in sets of twos walking from the convent to the church. Since the street was our playground we resented the interruptions in our games as we dutifully stood saying, "good afternoon sister."
It was a good life in America. Why shouldn't it be. It was our country and we were free. Oh, yes, we were also white. We had no blacks kids in our neighborhood. Nor were there Hispanics or Asians kids. There was a  Chinese laundry. Also, there were no Jewish kids. The Mom and Pop stores and drug stores were owned by Jews but they lived elsewhere.
Fortunate indeed were we. Now there are many of us who want to deprive others of our experience in becoming Americans. We want to change the country from the one that smiled on us into a frowning, grouchy land. We use the very same excuses others tried to use against us that the people are poor, they don't believe like us, and don't look like us.
We were given much. To whom much is given, according to what I was taught, much is expected. Is it too much for us to accord to others what was accorded to us?