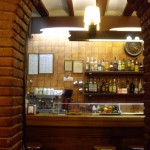 Today The New York Times wrote: "Former Penn State football coach Jerry Sandusky learns whether he will spend his life in prison at his sentencing for child sex abuse on Tuesday, just hours after broadcasting a statement proclaiming his innocence and denouncing his accusers."  
Reading that made me reflect upon the proposition, what if Sandusky is innocent.  I know a great number of people who are convicted proclaim their innocence but that doesn't mean none are.
Sandusky was found guilty long before the jury convicted him by the media.  I have to admit I believe he is guilty just reading the accounts of the accusations in the media or seeing him paraded around on television.  He said in his statement which I urge you to read:   "People need to be portrayed for who they really are. We've not been complainers. When we couldn't have kids, we adopted. When we didn't have time to prepare for a trial, we still gave it our best."  
Sandusky was indicted on November 11, 2011 on 40 counts of sex crimes against 8 victims; again on December 7, 2011, on 12 additional charges on victims 9 and 10.  On June 11, 2012, six months after the latest charges the trial started over the objections of his lawyers who were rebutted in their request for a delay. 
We had a case in Massachusetts that involved alleged sexual abuse of children.  Dorothy Rabinowitz of the Wall Street Journal noted this in her writings all but suggesting it was a witch hunt which she called:  "The story of the Amiraults of Massachusetts."  The Amiraults ran the Fells Acres Day Care Center.  Violet Amirault founded the school which was highly popular and her daughter Cheryl age 28 and her son Gerald age 30 worked there.  They would all be convicted of sexually abusing the children at the school in what Rabinowitz said:  "The accusations  against [them] might well rank as the most astounding ever to be credited in an American courtroom . . . ."  Gerald ended up doing 18 years in prison.  He was considered the leader of the abuse, "a primary male offender."  Violet and Cheryl did 8 years, were released, were again incarcerated.  Violet died during the proceedings and Cheryl was eventually freed after 10 years.
The similarity between the Sandusky and Amirault's case relate to the general consensus that sweeps across the public spread by the media of a person's guilt.  I believe the Amirault's were totally innocent.  They were caught up in a national frenzy of the 1980s reminiscent of the days of the Salem Witch trials, as set out in Rabinowitz's book, No Crueler Tyrannies. Parents were consumed with fear that their children were being sexually abused.  I handled two of those situations in those days: one, a murder case where a mother felt her young daughter was being sexually abused so she killed her to prevent it continuing; the other, a case where allegations similar to those in Fells Acre were made in our country against a day care center which we approached with our state police as we would any other criminal case, keeping the hysteria aside, and found the allegations were unfounded.
Sandusky and Amirault are two examples where the public outcry condemns a person based on media reports and the result is the infection of our whole society, the judges, the prosecutors, the media and the people.  All arrive at universal agreement of one's guilt before the first word is uttered at a trial.  Sandusky rightfully complains he was rushed to trial. He will not receive any relief because no one believes in the possibility of his innocence.  The Amiraults were wrongfully convicted. They too did not receive any relief from the Massachusetts Supreme Court on their several appeals.
I came to believe in their innocence over time. This was reaffirmed when a close friend who was as strict a prosecutor as I ever met had the opportunity to fully review the matter. He had no doubt as to their innocence.
Rabinowitz points out many other cases where community consensus was wrong as it was in the Amirault case.
The media demonized and convicted John Connolly for his involvement with Whitey Bulger and Stevie Flemmi.  Yet we know the FBI is still involved in doing the same thing as we've seen with Mafia capo Mark Rossetti. But it goes far beyond that. USA Today reported on October 7, 2012 under the headline: "Crimes by ATF and DEA informants not tracked by feds" that DEA has at least 4,000 and the FBI has 15,000 informants. USA Today asked the FBI, ATF and DEA how many of their informants they have authorized to commit crimes. DEA and ATF said it had no reports that would indicate how often or when informants are allowed to commit crimes. A simple answer to a simple question.
The FBI at first gave the same answer as the other agencies gave. Then it called USA Today back with a new story. It said it is required to collect information on how often each of the bureau's 56 field offices allows informants to break the law. Apparently it has been doing that. So, thankfully the information is available. Unfortunately the FBI will not release those figures. For all we know the FBI is pretending it exists. The curtain has been lifted on it. Its credibility is pretty bad.
The real import of this is that all these agencies have authorized their informants to commit crimes.  Why then was John Connolly so vilified because he did the same thing with Whitey and Stevie?  It was the media's push and the public's acceptance and he is still held up as the personification of evil even though a Boston jury acquitted him of charges relating to his informants.
I note all this because even though we all believe Whitey is guilty, we have yet to hear the evidence — then when he has a chance to be heard we should make up  our minds. And, we should not give him the opportunity to denounce a jury verdict by saying he was not given time to prepare. Let's not rush to judgment on this matter.