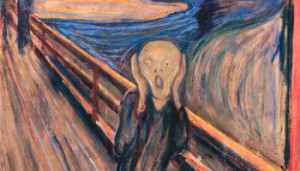 Someone sent me an email about an item on Brietbart news about a 48 page report written by Louie Gormert (whose he, I wondered) about Robert Mueller. I'd learn he was a Republican member of the House from Texas. Brietbart is one of those right-wing sites that continually dumps raw trash upon the heads of the American people.  Louie tells us that Mueller who served our country bravely and with honor (Bronze Star for valor) in combat in the Vietnam War while with the Marines has a history "of targeting innocent people." 
You have to wonder why if that was the case how he was approved as FBI director by the US Senate 98 – 0 when he was picked by Republican President George W. Bush in 2001. Or how, after he served for ten years the House and Senate, a mere seven years ago, agreed to legislation to extend his term for another two years. Oh, well. I suppose it is best not to let facts get in the way of a good story put out by a Texas Congressman who said the Tea Party was an answer to his prayers.
Louie in his biography notes his "family attends Green Acres Baptist Church in Tyler, where Louie has served as a deacon and Sunday school teacher for many years." So being the upstanding Christian that he professes to be  you would expect that his 48 page report would be somewhat truthful. Curious about his attack on Mueller, I went to an area that I am familiar with and found the following.
"I could not find any explanation online by Mueller as to why he insisted
on keeping the defendants in prison that FBI agents—in the pocket of Whitey Bulger— had framed for a murder they did not commit."
Those familiar with this blog know that the defendants he refers to are four of the six men kept in prison who were convicted based on the testimony of Joe "the Animal" Barboza who testified they were involved in the 1965 murder of Teddy Deegan. They were indicted in 1967. After conviction, they appealed. In 1970 their appeals were denied. Their convictions upheld.
Louie says the men were framed by FBI agents in the pocket of Whitey Bulger. Perhaps Louie should know that Whitey did not become connected to the FBI until 1974 so it is hard to see how he had FBI agents in his pocket prior to that time. The year Deegan was murdered was the same year Whitey got out of prison where he had been for 9 years. Ah, what are facts?
Louis writes: "I found no explanation as to why he did not bear any responsibility for the $100 million paid to the defendants who were framed by FBI agents under his control. "  If these defendants were framed, and I have serious doubts that some of them were, this was done back in 1967 at the time they were indicted. Mueller at the time had little control over any FBI agents since he had completed college in 1966 and was attending NYU at the time. The next year, 1968, he would be in Vietnam. He would not even get out of law school until 1973. Again, for Louie facts can be a nuisance so best to avoid them.
Mueller did come to Boston in 1982. He was hired by Bill Weld to be head of his criminal division. He stayed until 1987. In 1986 he took over as acting U.S. attorney. It was during this time Whitey Bulger was a Top Echelon Informant for the FBI. There never has been any showing that Mueller knew this nor has there been any showing that Mueller knew of Whitey's crimes.
So Louie has to cover for this. He writes that if Mueller did not know it he was: "so incredibly blind that he should never be allowed back into any type of criminal case supervision." What Louie should know is no one, not even the Globe which article he cites which was written in 2011, knew of any sinister relationship between Whitey and the FBI back in the 1980s when Mueller was in town.
Louie goes on in his confused way to state: "In the Whitey Bulger case, the leaks were to organized crime, the Mob."  It just so happens that the Mob, which has normally been considered as the Mafia, was not getting any leaks. It was taken down precisely because of the relationship between Whitey Bulger and the FBI.
Believe Louie at your peril.