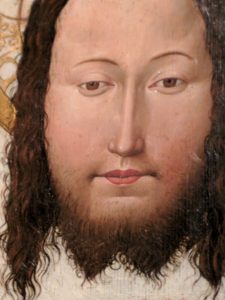 As a former prosecutor for over two decades I had the good fortune of not having to use admitted liars as witnesses. Having watched a federal trial or two it seems to me that the federal prosecutors aren't that fortunate. They, at least in the cases I have seen, depend for their evidence on people who are admitted liars. But they should try not to assist the liar in his lies.
What brings this to mind is that this week one of the biggest liars ever to take the federal, or any other, witness stand, will testify. That man I often call Benji Ditchman because his life was spent in the equivalent of a benjo ditch. He is Steven Flemmi.
Flemmi is Whitey Bulger's former partner both of whom were  protected by FBI agent John Connolly because they were his informants. Flemmi admitted he was an informant – Whitey averred he (Whitey) wasn't – but there is no way Connolly could have obtained the information from Flemmi except through Whitey.  Whitey has been trying to redeem some scintilla of misguided honor from his decrepit life by denying the obvious.
My great beef with Connolly and the FBI is that to protect Whitey and Flemmi and their corrupt state police source Richard Schneiderhan they set up an innocent Massachusetts state trooper John Naimovich. They would have him indicted for racketeering. I, then an active prosecutor, was subpoenaed by defense counsel to testify for Naimovich. He was acquitted.
Flemmi would perjure himself before Judge Mark Wolf (after Naimovich died) testifying that Naimovich was his state police source. Wolf believed him. Which shows even skilled judges cannot tell when a person is lying. (Flemmi testified Jeremiah O'Sullivan tipped him off about a bug placed at Lancaster Street. Wolf did not believe that. Flemmi was telling the truth there.)
Flemmi continued his trail of lies – as we know he blamed Whitey for killing his girlfriend and daughter when he did it himself. He admitted killing his girlfriend to Murderman Martorano saying that he accidentally strangled her but to get his deal from the prosecutor Wyshak who was looking to get as much mud as he could find to throw against Whitey (and hoping some might fall on Whitey's brother which it never did) he said Whitey made him do it.
Whitey's amanuensis Kevin Weeks and Murderman testified previously. Weeks who was sometimes candid at one point stated something to the effect he was a life-long criminal and to be one you have to lie all the time.  Murderman who was on the lam for 16 years pretty much said the same thing.
They and Flemmi have been witnesses for the United States. They have admitted to the juries they lived lives full of lies. Then when testifying they will tell the biggest lie of all.
Any half-awake juror will wonder why he should believe anything this life-long liar will testify about. After all he lied all his life how am I supposed to believe him now. Now here's the biggest lie. The witness will say something like: "if I lie during my testimony I'll be indicted by the prosecutor for perjury."
Why is that the biggest lie? It's simple. The witness knows the last thing the prosecutor would do is charge him with perjury. They've already rehearsed the lie together and are dancing it out to the jury. No amount of evidence contrary to the witnesses statement would make the prosecutor disbelieve the witness. For one thing, It would mean having to try the case again. That is the last thing the prosecutor wants to do.
I know all the arguments for having to use these liars. To get one bad guy sometimes you have to use another bad guy, yadi-yadi-ya. But why does the prosecutor have to join in with the liar and pretend he has to tell the truth because something dreadful will happen to him if he doesn't? It's bad enough professional liars are allowed to testify without the prosecutor colluding with him in the biggest lie.