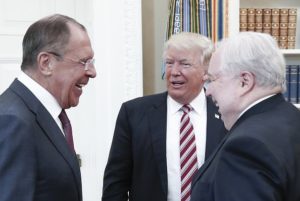 I used to keep a running chart of the coronavirus. It took me a substantial bit of time to keep up with the changes and other things pushed that idea onto the back burner. I thought I would go back to it to see what was going on around May 14 and 15 about five months ago and compare it today.
On May 15 the USA had 1,442.924 cases and 87,500 deaths. – Italy had 223.855 cases and 31,610 deaths – Spain had 230,139 cases and 27,459 deaths – the United Kingdom had 238.004 cases and 34,078 deaths.
The ten day average for USA deaths was 1,650, for Italy 230, for Spain 185, and for the UK 458.
Today the USA has 8,032,805 cases and 218,410 deaths – Italy has 391,611 cases and 36,427 deaths – Spain has 936.550 cases and 33,775 deaths – the United Kingdom has 692,103 cases and 43,519 deaths.
The ten day average for deaths now is USA 908, for Italy 30, for Spain 133, and for the UK 80.
So where does that leave us. We have the most cases and deaths in the world. Hardly can we spin that into something good.  What about the rates of increases over the last five months.
Positive cases probably do not tell too much because there is a relationship between testing and cases. If a person has Covid-19 and is tested then that is a case; if the person has it and it is not tested than it is not a case.
But deaths do matter. I know there are people out there who suggest the death rate is exaggerated. They point out that those over a certain age with pre-existing conditions are likely to be the ones who die. They want to suggest that it is the pre-existing condition that killed them and not the Covid-19. Some have even suggested that if a person who died in an automobile accident had Covid-19 his or her death would be listed as being from the virus. They have no evidence to back them up but that never mattered to many of them.
With the deaths we can assume that the doctors in the other nations are dealing with them the same way as in America. Some will not concede that believing that there is a conspiracy (Deep State?) causing the doctors to be devious.
A person at 65 with high blood pressure may live another twenty years; a person at 65 who gets Covid-19 may live another twenty days. The Trump folk want us to say he did not die from Covid but from high blood pressure. That though is not the standard that is being use in America or in other nations. If the Covid combines with a pre-existent illness and hastens the death then that person died of Covid.
The figures give the story: the United States over five months has seen an increase of 250% in the number of deaths; Spain has seen an increase of 158 %; the United Kingdom's increase has been 128 %; and Italy about 115%. Assuming the same methodology is used in all the countries that is something you have to admit that is nothing to make you proud of.
We are the United States of America and we should not be among the worse countries in the world handling this virus. We see Trump who except for extraordinary medical treatment might still be in the hospital holding rallies where the slightest precautions are not taken: no masks, no social distancing, and shouting. His past hate fests have produced an increase in virus cases and his stupidity in not demanding that his cult wear masks will continue to spread the virus. Then we learn that is the intent of Trump, he has embraced the Herd idea rejected by almost all experts, so that he seeks to spread the virus.
It is predicted if we do not do better by February 1, 2021, the number of cases of death will double. Yet there are some people who suggest Trump is doing a good job. That's what happens when you belong to a cult.