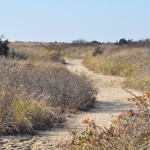 Last Wednesday I began the story of "The Ghost of Ivan."  It relates to Trooper Tom Foley who wrote a book "Most Wanted" about how he chased after Whitey.  He  told us how as a state trooper he joined with the FBI to fight organized crime.
I always believed Foley was duped by the FBI.  I never knew how badly until I saw how the FBI totally brainwashed him.  Foley believed he was joining an outfit that had a remarkable history of fighting organized crime.  While working inside with the FBI he had a chance to learn a little about its history going after the organized crime types.  What he learned he wrote about in his 2012 book.
"The FBI had started hitting mobsters with its Top Hoodlum Program of 1953, and it had made a famous score in 1957, when it rounded up a slew of baffled Mafiosi at what was supposed to be their top-secret gathering in Binghamton, New York."
I suppose he got that right from the horse's mouth.  That is what the FBI would like us to believe.  Unfortunately for the FBI and Foley it is totally untrue
The Top Hoodlum Program was not created in 1953.  There was no FBI "famous score in 1957."  Nor did the FBI round up a "slew off baffled Mafiosi"  Nor was there a gathering in Binghamton, New York.   .
What really happened is this.  On November 14, 1957, about 100 Mafia members gathered at the 53 acres estate of mobster Joseph "Joe the Barber" Barbara in Apalachin, New York about 15 or so miles from Binghamton.
The meeting was called to bring some control to the killings and bickering that had been happening in the Mafia family.
An alert New York state police sergeant, Edgar Croswell, had learned that a gangster visited Barbara's house a year before that time so he did intermittent surveillance on it.  When he learned Barbara had reserved a slew of rooms at local hotels and that a big meat order was going to be delivered to his house, he intensified his surveillance.   On the 14th he saw the driveway to the house filled with luxury cars that were registered to known gangsters.  He, and his fellow state police, set up a road block around the house and managed to arrest about 50 of the attendees while another 50 escaped.
The FBI had nothing to do with it despite what Tom believes or was told.   The FBI likes to fudge history a little.  It hates to admit that its exalted leader J. Edgar Hoover prior to November 14, 1957 denied there was a Mafia in the US.
It was only when the media began to ask what the FBI was doing about all these Italians at Apalachin who looked and quacked like a Mafia that J. Edgar decided to start the Top Hoodlum Program.  He sent orders out to each of the field offices to identify ten major hoodlums in their jurisdiction.
Foley doesn't let the facts get in the way of a good FBI story.   It seems with the FBI that Facts Become Inconvenient.
I'll tie all this in to the Whitey trial as I go along.  Keep in mind Whitey does not exist without the FBI.  Foley and the FBI went after Ivan (who I call Foley's Banquo).  It is important to know how this played out because it will show how the FBI was willing to send a state trooper with a long clean record, in this case Ivan, away to prison for at least twenty years because it would help protect Whitey and take the heat off his real leak in the state police.