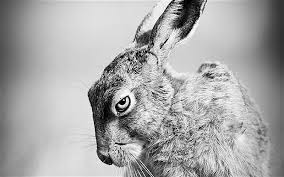 Ray Flynn former Boston Mayor and Herald Columnist noted that the present pope came out against the death penalty. He wrote: "Francis called for the worldwide abolition of the death penalty, noting that "You shall not kill" was absolute and equally valid for the guilty as it is for the innocent."
Flynn wrote about his interaction with Pope John Paul II when he was ambassador to the Vatican saying: "He was asked for an example of how capital punishment is justified. He responded, "I can't think of one." I understood exactly what he meant. All life is sacred. It has absolutely nothing to do about what is politically popular, but what is true."
Ray tells how he had no trouble with this saying: "I've always been comfortable in following my own father's advice when needing to make a tough decision, "Ray, ask yourself, what would Jesus do?"  I guess that means that Jesus would also be against the death penalty.
But Jesus never said anything about the death penalty. Here and here some suggest that it never bothered Him because He allowed the death penalty to be imposed on Himself and spoke without disapproval about others being put to death.
The idea behind the prohibition of death penalty is the same as the idea behind abortion that all life is sacred and therefore all killings are wrong. What has always bothered me is that those who profess this are not consistent in their beliefs for they have no problem with some killings which often involve the killings of the innocent.
The Catholic Church goes back to St. Augustine and comes up with a "just war" theory that allows Catholics to kill others.  This is found in paragraph 2309 of the Catechism of the Catholic Church which sets out "strict conditions for legitimate defense." It is fair to say that they have hardly ever been met yet the leaders in the Catholic Church raise nary a concern over it.
Just war theory or not the bottom line is someone is being killed. If life is sacred how is it that is allowed? I know lots of people can come up with reasons but the bottom line is that in some circumstances killing is all right but in others it is not. That hardly goes along with the idea that life is sacred.
Nor do the happenings that occurred during the Inquisition when people were burned at the stake or otherwise executed by the Church. Then there were the Crusades. Pope Urban II at Clermont told the troops: "I speak to those who are present, I shall proclaim it to the absent, but it is Christ who commands. Moreover, if those who set out thither lose their lives on the journey, by land or sea, or in fighting against the heathen, their sins shall be remitted in that hour; this I grant through the power of God vested in me." Not a far cry from what we are told about the extremist Muslims today.
Ben Salmon wrote to President Wilson during WWI: "Regardless of nationality, all men are brothers. God is "our Father who art in heaven." The commandment "Thou shalt not kill" is unconditional and inexorable." He refused to enlist. He was dragooned into the Army, court martialed and sentenced to death which was later changed to 25 years. Salmon a Catholic justified his position based on the Church's teachings. He found little support among the leaders of the Church since its leaders were fully behind the war. Archbishop James Gibbons one of the leaders of the Church in America said "the war was a test of American Catholic loyalty." To show their loyalty they would kill others if asked by the government.
In Animal Farm George Orwell noted how eventually the writing on the wall said: "All Animals are Equal, but some Animals are more equal than others." I have to believe that what the Catholic Church is really saying is: "All Life is Sacred, but some Lives are more sacred than others."