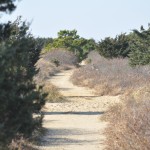 The Boston Globe continues it lies: Its headlines read: "'Whitey' Bulger found guilty of murder, racketeering."  He wasn't.  He was found guilty of Racketeering with 11 murders under that charge proven as opposed to 7 not proven and one no decision.
The Globe noted: "He now faces the likelihood that he will die in prison." Likelihood? When was that ever in question.
Then the Billy Bulger hit: "Another twist in the tale was the parallel rise in the political world of his brother William to become president of the Massachusetts Senate, one of the most powerful politicians in the state."
It never ends with the Globe. Billy had nothing to do with the trial. But his name has to be hammered into every article.
Then the repetition about something that was created by the Globe but in fact never existed: "The trial, however, laid to rest any romantic Hollywood notions about James Bulger as: a Robin Hood figure. . ."
The Boston Herald told the story more accurately. "Bulger guilty of racketeering and 11 murders in split verdict." The story under the headline was presented in a factual and accurate manner.
It seems when you go down the road of deception then you have to keep doubling down on the first deceit. It just makes me stop and wonder that if in the Bulger case  where I know a little I see the Globe is so far off base from the truth, what must it be in its other news.