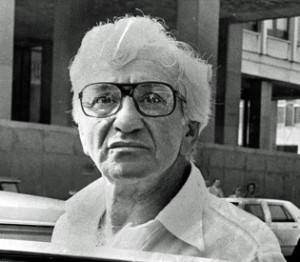 The Contract Group involves four murders. These happened prior to the time that Whitey Bulger had become an FBI informant. He was not being protected at this time.
The victims of these murders were three people who were murdered in error. They were Michael Milano, Al Plummer, and William O'Brien. They were murdered in 1973. The fourth murder was one of the targets, Al "Indian Al" Notarangelli, who was murdered in 1974.
All of these were contracted for by Gerry Angiulo the guy in charge of the Mafia in Boston. Indian Al had recently been released from prison. He decided to start up his own gambling operation in the areas that belonged to the Angiulo's Boston Mafia also called the North End. He did this by strong arming some of the bookies and demanding that they work for him.
One of them proved recalcitrant so he murdered him. This put Angiulo on the spot. The guys who had associated with him expected that as part of the tribute they paid they would be protected. If Angiulo could not protect them what good was he they wondered.
Angiulo decided he had to stop Indian Al. He reached out for Howie Winter and John Martorano to see if they would take on the contract to murder him and his gang. John Martorano tells of the meetings they had with Angiulo discussing how to go about this and the money they were paid.
It is unclear why Angiulo could not have done this himself with his own people.
Prior to 1972 Whitey Bulger not only  had no relation with Martorano or Winter they did not even know he existed. This tells us a lot. He was 43 years old and unknown outside South Boston to the major criminal elements. It was during that year that he first met those guys.
They set up a meeting with the Mullens to settle a gang war in South Boston. It was after that when he began hanging around with them in Somerville. Prior to his arrival there was the Winter group and their associates and the Roxbury Group with theirs.
Whitey would not really be accepted by that group until Stevie Flemmi came back later in 1974. He would start hanging around with him. They had common interests and kept themselves in shape.
He would have been too new to the group to be trusted. There would be no way Angiulo would have met an Irish guy from South Boston to ask him to do a hit. I know personally that Angiulo would not explain the reason he had come to see his Italian lawyer while the lawyer's partner, who was Irish, was in the room.
Martorano described the murders of the men in this group. He and Howie Winter had the grease guns with which they did all the shooting. Jimmy Sims drove the car. Whitey was not present in the car that did the shooting. He was supposedly off some where in a second car, if one existed, that was to be used as a crash car whose job it was to block the street if the cops chased the shooters.
The truth of the matter might be that he was back in Southie. There was no need for him to be there. These guys had members of their own groups who they knew for years and could trust if they needed backup. They would not have taken a chance on a newcomer.
There is no reason to put any of these murders on Whitey. Martorano had too much of an incentive to lie about Whitey at the behest of the prosecutor interested in making Whitey into more of a criminal than he is. Martorano had to embellish in order to get his deals and keep the prosecutor happy. It will be a common theme in Martorano's tales from 1973 to 1976 that even though he is the one who does most of the murders he always has Whitey somewhere in the vicinity.
I believe Whitey was at that time kept at arm's length. They did not need his help since they had plenty of other people who could do what Martorano said Whitey did. There is only one person who has him somewhere near them. That is the person who does the actual murders and wants to please the prosecutor who wants to pile murders onto Whitey.
There's too little proof of his involvement; the situation cries out that he wasn't involved; and the person implicating him has too good a reason t lie. I can't pin these on Whitey.