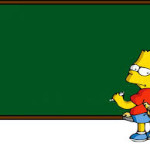 No trial today. Judge Casper wisely gave the jurors a long break over this holiday time.
We're half way through 2014  2013 and coming up to our national break time so it's time to talk about some general things.
On Saturday each week I'll be doing the Whitey Weekend Wrap. It'll be my take on how the week went for each party, noting what I thought the jurors would remember based on what I remember. I'll include in my thoughts this week the "machine gun" episode that apparently the newspapers have highlighting. I'll announce the winner of the week and give a feel for the overall perception I'd have if a juror.
Keep in mind that I come to the matter with a lot of background. The jurors don't. That obviously will color my opinion.
A juror is supposed to be a tabula rasa – one of those Latin words that pops its head up now and again which I sometimes use over my guilt at having taken 6 years of Latin and remembering not much more than 6 words. It means a clean blackboard or blank slate. (I also see some action figure has taken it as her name.)
What I try to do in the weekly review is to be a juror who only gets her information from the courtroom which each juror is supposed to do. This is almost impossible for a juror in a case that receives as much play as this has in the newspapers and on TV, much of it distorted. Since I can't know what outside factors influence the jurors, I have to assume each juror is following her duty.
I've been asked what is my take on the jurors. I've tried lots of jury cases and never knew so I'm not about to start guessing now. Until we learn to read people's minds, have inside information, or an ability to reach a juror, then trying to figure it out is too much pretend. I'll try to get into the courtroom one of these days and tell you if some look like they are paying attention or dreaming of being at the beach.
Even then, you don't know the force of an individual's personality which will come to play in the jury room. The meek will follow the bold. Some will be conciliatory and others easy to take offense. The personalities may blend well or may clash. All the defense is looking for is one, hopefully two, stubborn jurors to go their way. A mistrial on all counts is a win for Whitey.
On Sundays I will be writing about the John Naimovich story and how it relates to some of the matters we are seeing unfolding in Whitey's case. Naimovich was a good guy whereas one would be hard pressed to say that about the present defendant. There are some eerie similarities as to how the federals operated there and here. It points out the federals have no crystal ball when judging, investigating and prosecuting a person.
Since this will run over several Sundays I thought that if anyone is interested in reading the story from the start I will put it in one location and keep updating it. The 4th of July is a good date on which to begin that process.
You want to be around next Monday. The make or break match will come up, the one witness that really counts, Kevin Weeks, takes the stand. I'll give you my thoughts on him this Friday.
My blog advisor (my son) thinks I should allow people to comment anonymously. I'll do that and see how it works. I'd ask those of you who have been commenting for a while to keep doing what you now do, or at a minimum keep your handle the same.  If I get many more comments I may have to cut back since I look upon the comment section as an ongoing discussion so I like to respond to those who have given it some thought and take the time to write.
Some people write to me outside the comments, you can do that if you wish at the following  @yahoo.com sites:  uuxq, ooxq, and uvxq.  Don't ask what the "xq" stands for. I've yet to figure it out.
I've done a little tweeting from the trial over the last week. I'm going to cut back on it.  It takes away from my ability to follow the witness like I would like to do.  Tweeting is distracting. Juror's don't tweet they listen. I'll only tweet now at side bars and recess during the day.
Keep in mind the trial of Whitey, which is the name of the blog, is just a window through which we can view the operation of our government and how it protects or intrudes on our rights using the criminal justice system. There is always a pull and tug between the governed and the government, with the latter anxiously trying to take more and more away from the pesky people. We once had a media that sided with the people but now it has become a cheerleader for the government as we see when a POOF comes along.
Thus the burden to keep the balance falls upon a very few who will take the time to remember that is how it began with 56 signatures to the Declaration which we celebrate tomorrow. Those men indeed did pledge their lives and wealth since they were rebelling against the king in the days when it meant something to be a king. So we should do our little part today to speak out so that their sacrifice was not in vain.
Happy 4th and thanks for reading and participating.