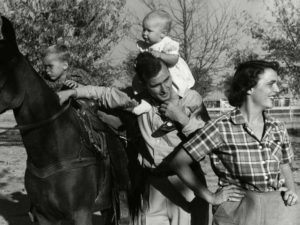 We should all know what the term "bush league" refers to but for those uninitiated in the patois of the common man I'll set out a definition I found that seems to encompass it: "mean, petty, unprofessional," 1906, from baseball slang for the small-town baseball clubs below the minor league where talent was developed (by 1903), from bush (n.) in the slang sense of "rural, provincial," which originally was not a value judgment."
True, it may not have been a value judgment but today it is clearly a pejorative. one. Now according to the Oxford Dictionary it means" "Not of the highest quality or sophistication; second-rate."  Merriam-Webster has it: "being of an inferior class or group of its kind : marked by a lack of sophistication or professionalism." It is in the synonyms that the true meaning can be discerned: "bad, bastard, bush, crummy, deficient, dissatisfactory, ill, inferior, lame, lousy, . . . wretched, wrong."
The tributes to President George H.W. Bush have been numerous. One I liked that seemed to describe him well suggested that the best adjective that could describe him was prudent. Another, was offered by Vice President Pence whose son  recently "made his first tailhook landing as a Marine aviator on the U.S.S. George Herbert Walker Bush" who said "There was a kindness about the man that was evident to everyone who ever met him. All his years in public service were characterized by kindness, modesty, and patriotism."
I must digress a moment. I woke up at a friend's home on Drakes Island, Maine, on June 12, 2012. I walked into their living room to get my morning cup of coffee and saw a magnificent sight that I will never forget. The USS George HW Bush aircraft carrier was sitting off shore taking up a good chunk of the horizon. It had come to bring President Bush on board.
Think of that: "kindness, modesty and patriotism" and cast you eyes on the present holder of that office.  You can honestly describe that person by using the antonyms of those words: "cruel, arrogant, brash, or imprudent, and self dealing." Oh how a mighty nation has fallen.
Remember Trump's speech at the United Nations in September, 2018 when he said: "In less than two years, my administration has accomplished more than almost any administration in the history of our country, . . . ."  which was met with laughter; or his comment about himself, "nobody's ever done a better job than I'm doing as president."
Certainly Trump never had his mother tell him not to talk about himself while it was well-know by those who knew him that Bush's mother told him not to brag. Despite entreaties he refused to write an autobiography about his life; the other guy has written twelve which one person who tried to read them all told us "I encountered a world where bragging is breathing and insulting is talking, where repetition and contradiction come standard, where vengefulness and insecurity erupt at random."
Well, that's what some wanted for America. They wanted a guy who said "I have nothing to do with Russia – no deals" as he pushed to get Putin about whom he had nothing but kind words to let him build a tower in Moscow; now after iron clad proof showed that he did have dealings in Russia he tells us he's a business man and that "everybody knows" he had deals there.
How did this happen that we went from a war hero type president to a fake draft dodger? I read one article where I believe the writer came close to hitting the nail on the head. He wrote: "The Post's George F. Will once remarked, after Reagan's ascendancy, that Barry Goldwater won in 1964; "it just took 16 years to count the votes." Likewise, Buchanan won in 1992; it just took 24 years to count the votes."
Preceding that remark he noted how Patrick J. Buchanon in part because of Bush's raising taxes despite his promise not to do so ran against him for president in 1992. Buchanon received about one-third of the votes cast in the primaries, a little less than 3 million, but won none of those contests. His attacks on Bush brought about the candidacy of Ross Perot who would gain 19% of the popular vote to Bush's 37% to Clinton's 42%. Many of Buchanan's themes were echoed by Trump.
Buchanon spoke at the Republican national convention that nominated President Bush ending his speech with these words: "And as those boys took back the streets of Los Angeles, block by block, my friends, we must take back our cities, and take back our culture, and take back our country." The Republicans had held the presidency for 12 years. It led many to believe that if the country had been lost under the Republicans perhaps someone else should be given a chance.
What happened in 1992 was the first step on the road to our present state of affairs. A modest president was replaced by one who ended up being impeached for his carnal acts. Clinton having lowered the standards for America by his tawdry behavior made it acceptable for some to vote for Trump who was everything bad about Clinton magnified many times over.
Unlike the present holder of the office who did nothing for the nation before being elected, George H. W. Bush served our nation well in combat, as a congressman, the UN ambassador, our representative in China, director of the CIA, vice-president and president. He was humble, self-effacing, honest and courageous. He did mostly a good job in his quiet way attempting to carry on a modified Reagan standard. May he rest in peace.
Sadly this type of presidency was not what America wanted; it wanted pizzazz and ended up with a pisser.
 Oh how a mighty nation has fallen!