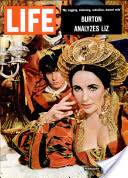 I went to an affair recently in Rhode Island. I was speaking with this one young person who I'll call Charlie who told me that he had been investing in real estate lately. I knew he didn't have the income or background to have the money to do this so I asked him how he was doing it. He said he gets school loans and uses the proceeds to buy the properties. He said he can defer paying off the loans or schedule them out for many years so he has that ready money for his investments.
I'm not sure how that works – I thought the money one borrowed went to the schools – but apparently it doesn't in all cases. Obviously Charlie is very happy about the Democrats who are planning to erase all his loan debt. It would have been as if Uncle Sam gave him money to buy investment properties. A nice deal if you can get it.
On second thought, where the real nice deal is found is for these big time real estate guys who all become billionaires using the breaks the Uncle Sam gives them in the tax code. We got a president who doesn't pay taxes so I don't want to be hard on this guy. He's barely getting by with his little scam. You do have to laugh at the people complaining about government handouts who are quite content with the tax code the way it is.
As I said this guy is really hoping the Democrats wipe out his school loan. What you won't hear from the Democrats who like to avoid the weeds of explaining to the people that these loans just don't disappear is that someone is going to have to pay the lenders for giving them out. They propose that rather than the individual who voluntarily took the loan pay it off that the taxpayer should do it for him or her. When asked if that will raise taxes on the middle class they talk about fairness.
It's not that the people didn't benefit from the loans; after all they got an education by using them which others had to pay for. Perhaps some got caught up in scams but who is to blame for that? The taxpayer?
Why are these ideas being tossed about? Some suggest it will stimulate the economy which seems at this point to need little stimulus. The real reason behind it is that it's a way to get votes from people like Charlie.
Aside from being a bad idea what makes it something bordering on the absurd is deciding what will it mean for the future students who want to borrow money to go to school. Are they going to have to pay back the loans that they take out for their schooling (or investing)?  If so, why  them and not those who came before them? Can you forgive past student loans but make future ones stick?
I suppose you can but then that makes the past forgiveness look a little stupid because those who are yet to take loans are going to be in the same predicament as those whose loans were paid off by the taxpayers so why for one and not the other.
On the other hand if the student loan forgiveness program will be for the past, the present and the future we are turning loans into grants – everyone gets to go to college for free. In effect we are making higher education free for everyone regardless of a person's assets.
I suppose that's the idea behind the proposal – universal free education through college -but no one wants to admit that because no one can figure out the cost of it. What amazes me though is that no one asks those who are proposing loan forgiveness what is going to happen in the future? Are future loans to be forgiven?  If so, how will they be paid. If not, why not?