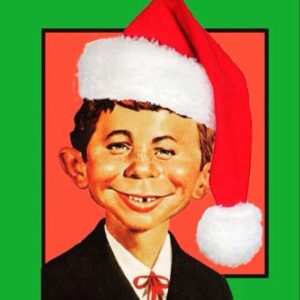 It is hard to imagine that we have had so many dumb American presidents. I'm not confining this to one party but it appears this characteristic crosses both parties. For years now probably going back to John F. Kennedy, or perhaps even before him, all of those presidents have been engaged in an activity that is truly a waste of time. You would think they had better things to do with themselves.
I say they are dumb because the incoming president who says he is smart does not have to follow what they had to do. Trump said: "I don't have to be told — you know, I'm like a smart person.  I don't have to be told the same thing and the same words every single day for the next eight years.  It could be eight years — but eight years." 
You see the self-described smart person is not about to follow what all those other presidents did which can only mean they were dumb. Can you imagine what those prior presidents did? They received daily intelligence briefings.
Trump points it out: "But if they're going to come in and tell me the exact same thing that they told me, you know, that doesn't change necessarily.  There might be times where it might change.  I mean, there will be some very fluid situations.  I'll be there not every day but more than that. But I don't need to be told, Chris, the same thing every day, every morning, same words.  Sir, nothing has changed.  Let's go over it again.  I don't need that."
Well, I'd suggest we are pretty lucky now that we have a president who is so clever. How did we ever survive all the years up to now with our other presidents being told the same thing over and over again? Were they really all retarded that each morning the intelligence briefing was carried on for a half an hour or more and it just consisted of "sir, nothing has changed. Let's go over it again." 
But here is the problem that I see. If these presidents that preceded the Trump were not dumb but were clever and smart in their own right what are we supposed to make of all of them receiving daily intelligence briefings and the Trump deciding that he does not need them.
All I can conclude is that the Trump has no idea what the job of president involves. I've mentioned before that he is the first president ever to be elected who was not a general, politician or public servant with years of experience. He is a neophyte when it comes to working in the government. Yet at this early stage he has rejected the course followed by his predecessors to get daily briefings but has suggested because his underlings get them he does not have to receive them.
He said: "Now, in the meantime, my generals are great, are being briefed.  Mike Pence is being briefed, who is, by the way, one of my very good decisions.  He's terrific.  And they're being briefed." You have to wonder that if the Trump thinks the briefings are such a waste of time why are all these other people taking the time to listen to them. Is he suggesting that unlike him they are not smart and have to be told the same thing over and over again?
My take on the whole thing is that Trump wants to run the presidency like he runs his business. He knows what is involved in constructing a building, He does not have to be appraised of daily matters.
If he were smart he would know that he is woefully ignorant when it comes to running foreign policy. Things are fluid. They change by the moment, sometimes quickly, sometimes gradually. Even if they didn't, no briefing should ever be the same.
The idea behind day-to-day briefings is to listen and then ask questions and propose solutions. The next day the briefing will answer the questions and discuss the solutions that should bring about more questions. The day after when they come back with answers more questions must be asked and solutions suggested. The next day they are discussed and more questions asked. It is an ongoing process so that the president will have thought about things, raised questions, and received answers. Solutions do not respond to quick judgments. They have to be thought about.
The Trump's refusal to be briefed, to ask questions, to think about it, propose solutions and have the back and forth required to really understand something is disturbing. He does not understand his job. He is an ignoramus in office.
He will not only not be prepared when a crisis arrives he will have so alienated the intelligence agencies that their work will suffer. They will think if he doesn't care and is going to act like a cowboy why should we put in all the work to get things right. Sadly America will suffer greatly.